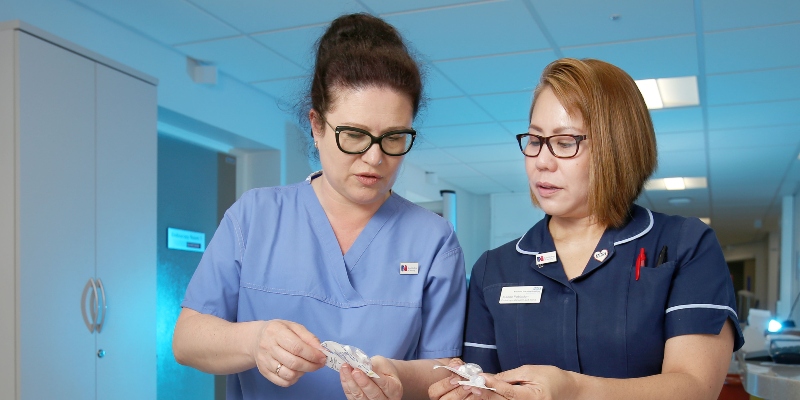 On World Patient Safety Day, which this year has the message 'Safe health workers, safe patients', the RCN is calling on UK governments to urgently address the shortage of nursing staff that is putting staff and patients at risk.
The COVID-19 pandemic has highlighted and increased the pressures facing nursing staff, whether they are in hospitals, care homes, in the community, or across the wider health and care sector.
Nursing is a safety critical industry and while staff have been redeployed or stepped forward from studies or retirement, the staffing situation is untenable with the profession facing severe shortages – with an estimated 50,000 nursing vacancies in the NHS in the UK alone.
Fears over health and safety, stress levels and patient complexity have all increased since the start of the pandemic, while staffing levels and the ability to take breaks have worsened.
Susan Masters, RCN Director of Nursing, Policy and Public Affairs, said: "With experienced nursing staff saying they are considering leaving the profession, it is clear that action needs to be taken now to protect the health and wellbeing of nursing staff as well as to build a workforce fit for the future.
"Unless all the governments in the UK act now there is very real risk the health and wellbeing of those who dedicate themselves to the care of others could become terribly damaged."
The RCN is calling on governments to properly invest in the training of new nurses. In all countries of the UK, nursing students must have fees abolished and receive a universal living maintenance grant that reflects actual student need.
The RCN is also calling for an immediate pay rise for nursing staff in the NHS across the UK that recognises their skills, responsibilities and experience.