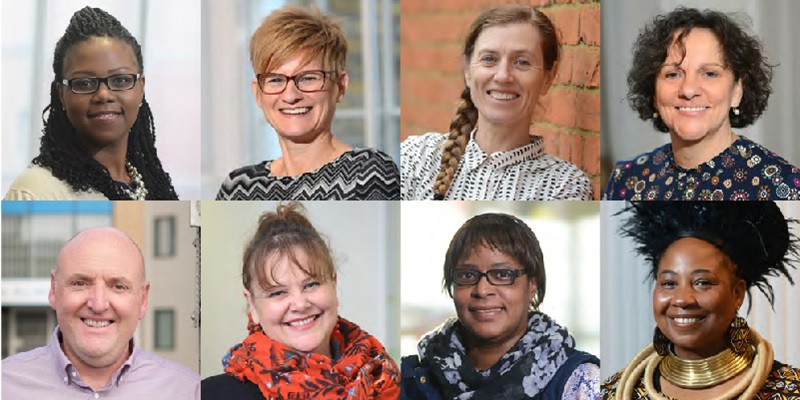 Today, on World Health Day (7 April), a new RCN report highlights the crucial role of nursing in achieving the United Nations (UN) Sustainable Development Goals (SDGs) by 2030.
The RCN report, Leaving No-One Behind, shows that nursing roles are varied and complex, touching many communities and individuals, while nursing staff are widely trusted by the public. This unique position allows nursing staff to deliver better health outcomes and wider social change – key goals of the SDGs.
In 2015, UN member states agreed on 17 SDGs. These include ending poverty and hunger, good health and education for all, access to clean water and sanitation, empowering women and girls, economic growth, and combatting climate change. Combined, these factors affect health outcomes.
The RCN report highlights individual members whose work is helping the UK achieve these goals. Senior staff nurse Harriet Dean-Orange is helping staff in her workplace reduce waste by cutting down on disposable health care items. Mental health nurse Hilda Campbell founded Scottish charity COPE, which highlights the connections between inequalities and mental health problems. In London, Dorcas Gwata uses a public health approach in her outreach work with young people at risk of exploitation. While midwifery educator Sarah Chitongo has identified systematic and cultural issues that contribute towards the health inequalities experienced by black, Asian and minority ethnic women using maternity services.
The RCN report recommends that the government invests in nursing and midwifery, alongside efforts to improve population health and reduce health inequalities, in order to achieve the SDGs. The RCN would like to see a Chief Nursing Officer for England at the heart of the UK government's Department of Health and Social Care. The SDGs should also be a key part of nursing education, with emphasis on health inequalities and the social determinants of health.
RCN President Dame Professor Anne Marie Rafferty said: "Throughout the pandemic nursing and midwifery staff around the world have risen to unimaginable challenges and demonstrated skill, expertise, professionalism and extraordinary commitment to putting patients first.
"It has demonstrated the significant contributions nurses and midwives are making to tackling some of the most difficult challenges and injustices facing our communities, including poverty, inequality and climate change.
"This report highlights just some examples of how nurses and midwives are contributing to the SDGs in the UK. The SDGs are a powerful tool for us to advocate for our patients and communities, and a mechanism through which we can demonstrate our impact.
"Health – and wider – inequalities are being exacerbated by the pandemic in the UK and across the world. Concerted and sustained action is needed by governments, stakeholders, and individuals to achieve the SDGs within the decade."