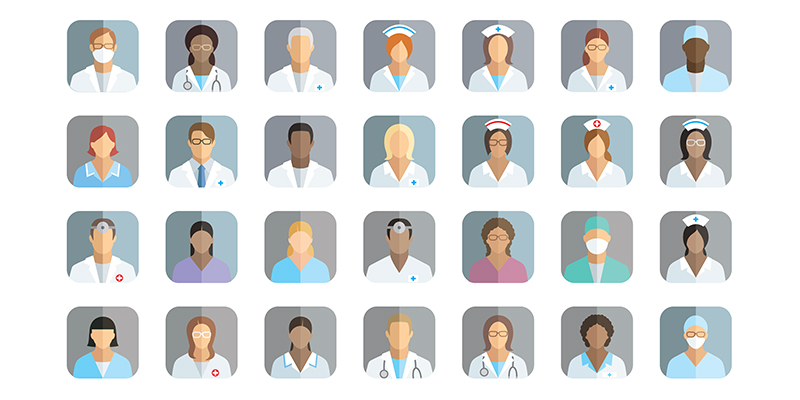 A report published by the Health Foundation today shows a decade of decline in the number of specialist mental health, community and learning disability nurses.
The report authors warn that nursing shortfalls, together with the backlog in routine care and growing need for health care, is likely to make recovering from the pandemic particularly challenging. They say the government will need to exceed its target of 50,000 new nurses in England by 2024/25 if it wants the NHS to fully recover from the pandemic.
The report shows that while overall nursing numbers have gone up by 8% since 2010, the number of health visitors and nurses working in community nursing, mental health and learning disability services are all lower than they were in June 2010.
The number of mental health nurses dropped by 8% in the 10 years to June 2020, health visitors dropped by 15%, there was a 12% drop in the number of community health nurses and a 39% fall in learning disability nurses.
The authors say the long-term trends are particularly concerning as people with learning disabilities are more vulnerable to COVID-19 than the general public, and the pandemic is likely to lead to increased demand for mental health services.
Responding to the findings, RCN Chief Executive & General Secretary Dame Donna Kinnair said: "This independent report paints a bleak picture, but it is one our nursing staff know all too well.
"There simply aren't enough to care safely for patients in hospitals, clinics, their own homes or anywhere else. The heavy demand on NHS and care services, long before the pandemic, was outstripping modest increases in staff numbers in some parts. The dramatic falls in key areas highlighted here, such as mental health, show we are getting further from what is needed – not closer.
"The report highlights concerning figures on the 'skill mix' too. Nursing support staff are a fantastic part of the nursing team but boosting their number should not come at the expense of investing in the registered workforce.
"There is no quick solution to this crisis. It will take honesty and investment on the part of government – paying people fairly for their skill and expertise and supporting the next generation of nursing staff through their education."
The RCN has petition to demand fair pay for nursing staff. It takes just a minute to add your name.