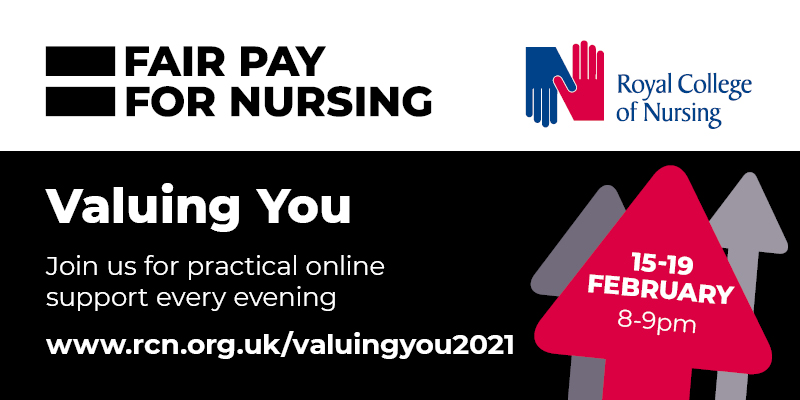 Starting from Monday 15 February at 8pm as part of our Fair Pay For Nursing campaign, members can join in a series of free sessions supporting them as they continue to work through the pandemic.
Sessions last an hour and include talks from our experts on how to manage burnout and fatigue, tips for financial wellbeing and practical career and workplace advice.
There's no registration process – just simply visit our Valuing You event page to find out more about each session and join the one that interests you.
Every evening from Monday 15 February to Friday 19 February from 8pm to 9pm.
More information on all the sessions is on the RCN website.