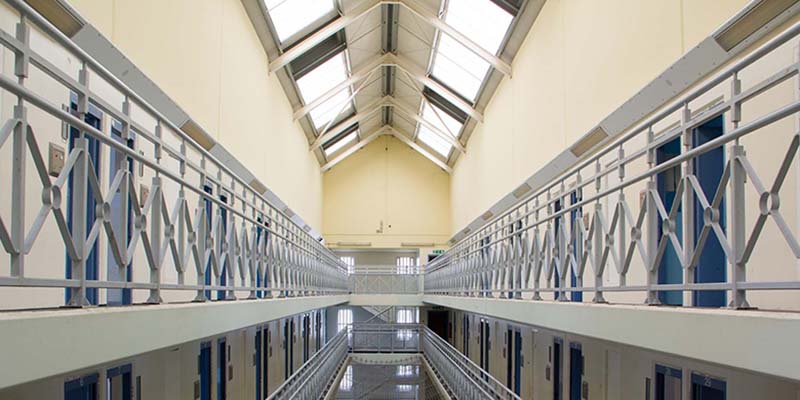 The RCN says that violence against staff in prisons should be seen as exceptional, and always unacceptable.

The comments were made in response to new research that shows more than a quarter of staff working in prisons have been the victim of physical violence in the last year.

A survey of more than 1,600 people working in over 100 prisons in England and Wales showed that almost two-thirds of respondents reported feeling unsafe at work in the last 12 months.

The Joint Unions in Prisons Alliance (JUPA) - a coalition of trade unions and professional organisations - says that of those who reported a physical assault to their employer, more than half were dissatisfied with the action taken.

In a further 20% of cases, respondents said no action was taken at all.

Brian Morton, RCN National Officer and Co-Chair of the JUPA, said: "Unfortunately, assaults are now almost a routine experience for many people who work in prisons.

"Poor reporting mechanisms and a failure to investigate the causes and consequences of these events is leaving staff feeling helpless and hopeless."

The research also reviewed the effect of exposure to psychoactive substances – including spice – on staff. Over half of staff said they had been exposed, and over a third reported becoming ill as a result.

Brian added: "Drug use is poisoning the atmosphere in our prisons, forcing some staff to carry out their duties while experiencing secondary effects. This is a new low in the history of our penal system and must be addressed as a matter of priority."

JUPA will write to the Minister responsible for prisons, Robert Buckland QC MP, to request a meeting to discuss the issues raised in this report.
Further information
JUPA is calling for urgent action from the Government and Prison Service for:
tougher responses to violent incidents, including use of the Assaults on Emergency Workers (offences) Act 2018

better health and safety reporting, including a single reporting system

action to prevent exposure to psychoactive substances

joint work between employers and unions to examine the causes and effects of violence against staff

more prison officers and other personnel to ensure safe and effective staffing levels.