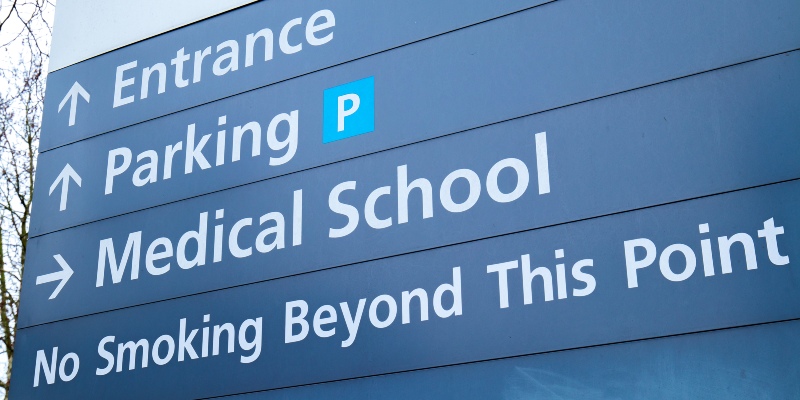 The RCN is urging employers in England to abolish all parking fees for hospital staff, covering all shifts and working patterns.
We're also reminding employers that it's likely more staff will want to drive to work during the crisis, as public transport services are being reduced and carry a risk of infection when overcrowded.
At the moment, car parking charges vary across each of the four countries of the UK with many hospitals in England charging staff to park.
RCN England Director Mike Adams said: "Health care staff at hospitals in England are working tirelessly to fight this pandemic. Car parking charges must be waived for staff working in hospitals in these exceptional times.
"Staff travelling to work at this stressful time should not have to face the extra worry of parking charges when they are struggling to work to protect and save lives.
"It would be a welcome gesture of support by employers to recognise the dedication to duty shown by health care staff. They are working above and beyond the call of duty around the clock to care for patients and support their colleagues."
In Scotland, most hospital parking is free for staff except at three hospitals. The Scottish Government has already responded to RCN Scotland's calls announcing that parking charges for staff at these hospitals will now be waived for three months.
RCN Scotland Director Theresa Fyffe said: "The suspension of car parking charges for three months means staff working in Edinburgh Royal Infirmary, Glasgow Royal Infirmary and Ninewells Hospital in Dundee have one less thing to worry about at this challenging time.
"We hope that the cabinet secretary will keep the situation under review for the full duration of the current crisis. In the longer term, we would like to see car parking charges for staff waived completely."
In Northern Ireland, only two out of the country's five health and social care trusts allow staff to park for free. Yesterday, Northern Ireland's Health Minister responded to calls and removed parking fees for health care staff, announcing that charges would be immediately reimbursed.
All staff working at NHS hospitals in Wales are already offered free car parking.
Update: Since this story was published, the government has announced it is giving immediate financial backing for all NHS trusts in England to provide free car parking to NHS staff during this unprecedented time.