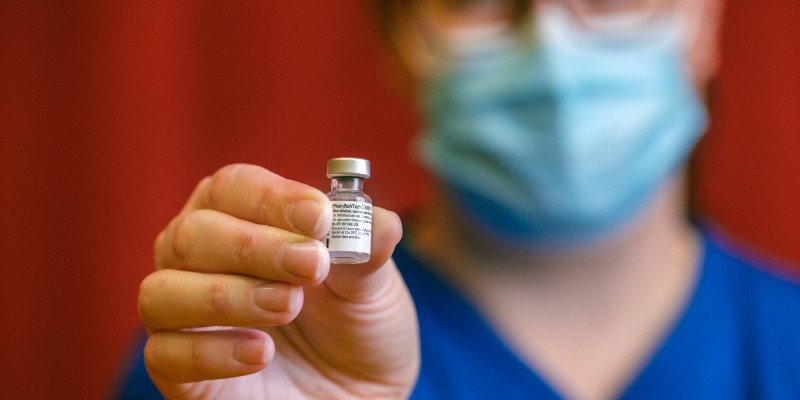 The
government is seeking views
on plans for staff in health and care settings in England to be required to have COVID-19 and flu vaccines.
A six-week consultation will be launched today, looking at whether requirements should apply for health and wider social care workers.
It would mean only those who are fully vaccinated, unless medically exempt, could be deployed to deliver health and care services. The consultation will also seek views on whether flu vaccines should be a requirement for health and care workers.
RCN Professional Lead for Public Health Helen Donovan said: "The fundamental position of the RCN is that all nursing staff should have any vaccine deemed necessary to help protect themselves, patients, colleagues, family members, and the wider community. This has always included the flu vaccine and more recently the COVID-19 vaccine.
"We do, however, have concerns around mandating vaccines and whether this will ultimately improve uptake. The majority of all nursing staff accept vaccination - the Department of Health and Social Care's own figures show 92% of NHS staff have had their first dose and 88% have had both doses of the COVID-19 vaccine.
"The focus should be on communicating the benefits of vaccination rather than making them mandatory.
"Involving staff in this consultation will help them to become further involved in the decision making and it is vital their views are properly taken into account over the next steps."
The consultation will seek views on the proposal, its scope, and any potential impact it could have on staffing and safety.
The RCN will be providing an organisational response, but members are also encouraged to respond directly. A final decision is expected this winter.