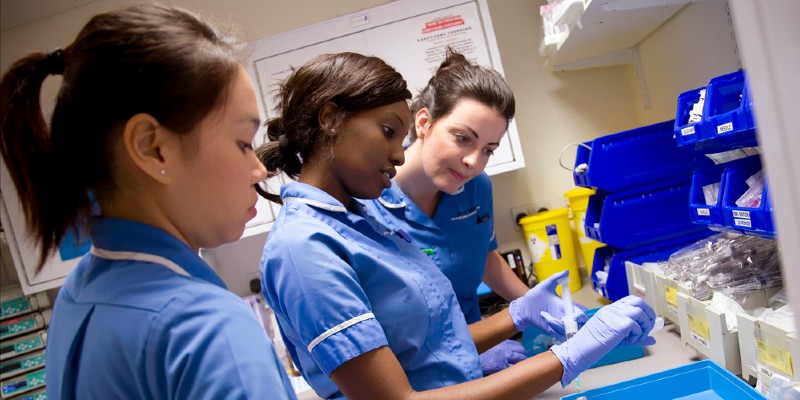 We submitted evidence to the Commission on Race and Ethnic Disparities in February making recommendations on what needs to happen to tackle health inequalities and eradicate poor employment practices which discriminate against people from minority ethnic backgrounds.
We stressed the need for the urgent development and implementation of strategies to address both issues, making it clear that more must be done to improve the representation of ethnically diverse nurses at senior level and tackle systemic issues that lead to them being over-represented in disciplinary hearings and fitness to practise investigations.
The RCN champions equality, inclusion and human rights issues across the depth and breadth of the health and social care sector.
In a meeting yesterday (31 March) our Trade Union Committee reaffirmed its commitment to this by exploring options to make the RCN's work on related matters more visible.
In response to the commission's report, RCN Equalities Lead Wendy Irwin said: "This report is a missed opportunity to move from debates about racism to providing a course of coherent action that restores trust and engenders social justice into the fabric of our national institutions.
"Structural racism is real and often exerts a powerful impact on the life chances of our members from black, Asian and minority ethnic backgrounds.
"Many of our members tell us that their experiences of racism, particularly in the context of the COVID-19 pandemic, have been severe and persistent. And the pandemic has highlighted the range of existing health inequalities where ethnicity is a key factor.
"The impact of racism casts a long shadow over nursing staff from the very start of their careers through to retirement. Our submission to the commission included recommendations about the need for the development and implementation of a cross-governmental race equality strategy to oversee work in this area and hold organisations accountable for progress.
"We also reiterated our calls for a national strategy to reduce health inequalities. We are disappointed that the report is silent on these issues.
"It is absolutely time to be bold and courageous in naming racism and seeking to tackle it in a concerted way."