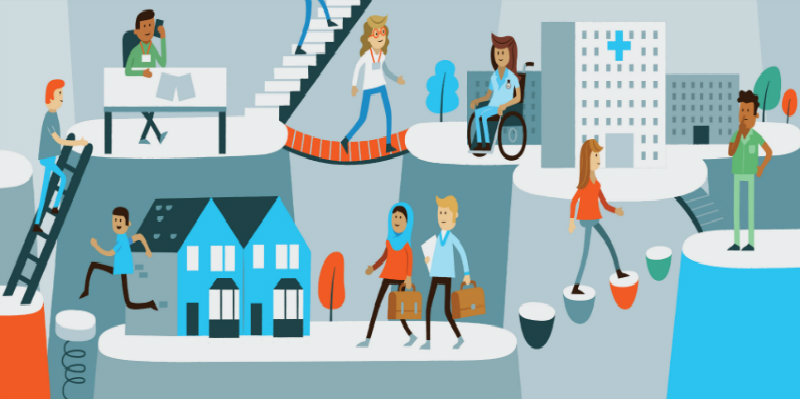 Launched at RCN Congress in Liverpool today, the
free tool
aims to help registered nurses, and in time clinical support workers, identify new areas of practice that might suit their skills and aspirations. It highlights the wide scope of roles and opportunities available and presents options to encourage experienced nursing staff to pursue a fulfilling career.
The online resource:
• showcases a wide range of different roles within health care and demonstrates career pathways, from moving on in a clinical role to developing research or education roles in a university or practice setting
• includes a case study and a video or podcast of a registered nurse currently working in each role
• helps users understand how they might pursue this career change or development
• identifies what education or training might be needed to undertake the new role
• highlights further career options that might arise from these roles.
Lisa Bayliss-Pratt, Chief Nurse at Health Education England, said: "As nursing becomes an increasingly diverse, demanding and highly-skilled profession, it's essential that staff have the opportunity to understand and explore the options available to them as their experiences and capabilities evolve. This online tool is an easy-to-use way to do just that, and will help nurses at all levels build successful and rewarding careers."
Gill Coverdale, RCN Professional Lead for Learning and Development, said: "We hope the resource will help to keep nursing staff in the profession. It encourages them to consider all their career options within nursing so that they can feel inspired to try something new and fulfill their ambitions in this wonderful profession."

The launch event was live streamed and can be watched again for free by RCN members and non-members.