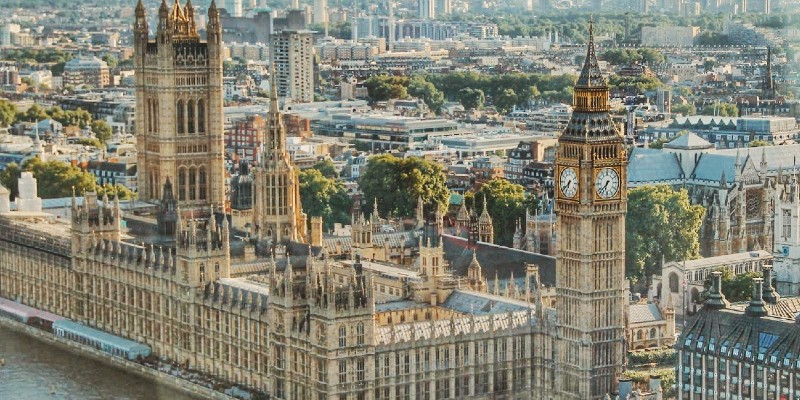 Today in parliament, MPs voted on proposed changes to the Health and Care Bill, rejecting the amendments backed by RCN members and by broad political, professional and public support.
This follows 4,423 emails sent to MPs by members and the public encouraging them to back changes to the new legislation to introduce accountability for the health and care workforce in England. The action reached 525 of the 534 Westminster constituencies in England, meaning 98% of MPs were contacted.
The Health and Care Bill is a landmark opportunity to address structural issues across health and social care. As it stands, the bill sets out a package of reforms in England but doesn't address who is accountable for the urgent workforce requirements.
Among the key amendments, RCN members supported embedding accountability for workforce planning and supply with the Secretary of State for Health and Social Care, to ensure that severe staff shortages – a patient safety issue – are resolved and addressed sustainably. This is important to ensure that such a significant shortage never develops again in the future.
The RCN, in coalition with over 50 organisations, also supported an amendment tabled by former Health Secretary Jeremy Hunt that would require the Secretary of State to carry out and publish an assessment of current workforce as well as current and future workforce requirements in health and social care. This would ensure that the gap is clear and transparent.
The government rejected the cross-party consensus on the need to tackle the workforce crisis in legislation, by voting down Jeremy Hunt's amendment.
Patricia Marquis, RCN England Director, said: "A broad coalition of professional, political and public support has been overlooked by a government still unwilling to solve the staffing crisis in the NHS and care system. There is widespread disappointment and disbelief this evening. When vacancy levels are so high, the move is short-sighted at best and wilfully reckless at worst.
"The amendments we backed were designed to ensure health and care services have the workforce they need to deliver safe high-quality services now and in the future. Thousands of nursing staff and supporters contacted their MPs this week, asking them to stand up for safe staffing and back changes to this bill.
"The current approach to workforce planning is haphazard and leads to shortages – running counter to all ambitions to improve patient safety.
"For the remainder of its time in parliament, we and others will continue to push for amendments to the bill. The nursing profession will continue to speak out on the need for a sustainable and accountable workforce plan and highlight the impact of the current level of vacancies."
The bill will now move to the House of Lords, where amendments can once again be made and voted on. We will continue to influence to try and secure workforce accountability in legislation at this stage.
RCN President Dr Denise Chaffer added: "Thousands of members moved quickly to lobby their MPs and they will be the most shocked today.

"These amendments were about seeking safer patient care and the highest professional standards. By rejecting them, the government has let down nursing staff and those they care for.

"This bill's passage through parliament is not over and nor is our campaign to seek the changes members want. I urge all members to keep up the pressure as the bill reaches the House of Lords.

"The RCN is determined to stand with members and hold the government to account for the critical workforce challenges affecting nursing and the populations they serve."