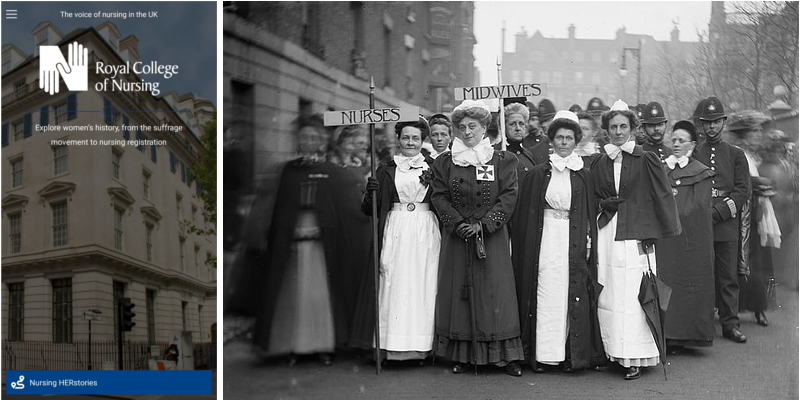 The 6 February 2020 marks 102 years since the Representation of the People Act passed into law in 1918. This act granted the right to vote to women over the age of 30 who met certain property qualifications, and allowed all men over the age of 21 the right to vote. It was the first time women in the United Kingdom were allowed to vote.
To mark this occasion, we've launched a brand-new walking tour that explores the close links between nursing and the suffrage movement. Everyone can access the tour for free, all you need is a smartphone. You can also read the tour wherever you are in the world, so if you're not able to come to the Marylebone area in person you can still read what we've put together.
The tour is available through the mobile app Useeum. You can download Useeum in the Google play store, and the Apple store. Once you've got it, search for the Royal College of Nursing and check out our tour "Nursing HERstories".