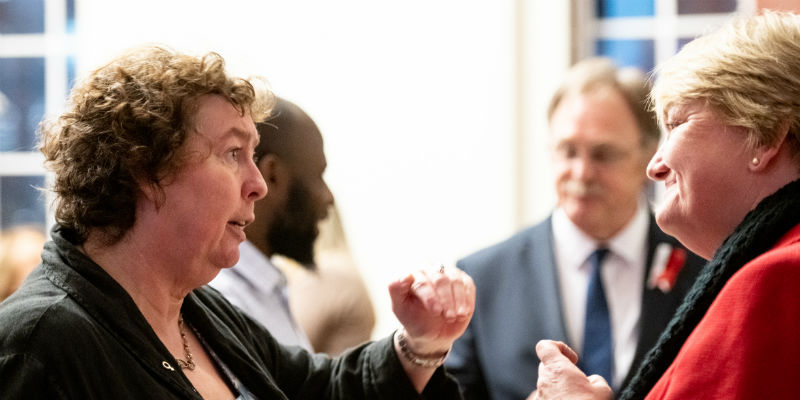 Today, (Thursday 23 January) the National Assembly's Health, Social Care and Sport Committee will meet to scrutinise a series of amendments tabled to the Health and Social Care (Quality and Engagement) (Wales) Bill.
The bill currently fails to recognise the link between the quality of health service provision and the level of staffing resource provided to deliver it, but several amendments tabled by prominent Assembly Members if accepted, would make it explicit within the bill that quality cannot be delivered unless an appropriate level of staffing is in place.
RCN Wales and BMA Cymru Wales, along with six Royal Colleges are calling for Assembly Members to support the inclusion of provisions for safe staffing within the bill, and to use it as an opportunity to extend the successful Nurse Staffing Levels (Wales) Act 2016 to other health care staff, and to bring Wales in-line with Scotland, where similar legislation was implemented last year.
Helen Whyley, Director of RCN Wales, said: "The Royal College of Nursing is calling for the government to amend this bill. NHS Wales is clearly facing a workforce crisis, and more needs to be done not only to invest in growing their workforce but also improving the retention of the nurses currently working in a very pressured system.
"We strongly believe that the bill will achieve its ambition of improving care for the public only if it embeds workforce planning as an essential part of the performance and duty of quality. I want to see workforce prominently featured in today's debate among Assembly Members."
Dr David Bailey, Chair of the BMA Welsh Council, said: "Understaffed hospitals contribute to adverse outcomes and have been a strain on our health service for too long. With a system that is under severe pressure where doctors and health care staff are stretched to their limits, it has never been more important to have the right mechanisms in place to ensure that staffing levels are safe. We hope that this bill can help introduce the right systems to help all staff feel safe and supported in delivering care in a demanding working environment.
"Doctors need to know they will be consulted on staffing and have a clear pathway to escalate concerns until they are dealt with effectively. They also need to feel safe and protected to do so. If this bill can deliver on those requirements, then it will undoubtedly benefit both staff and patients."