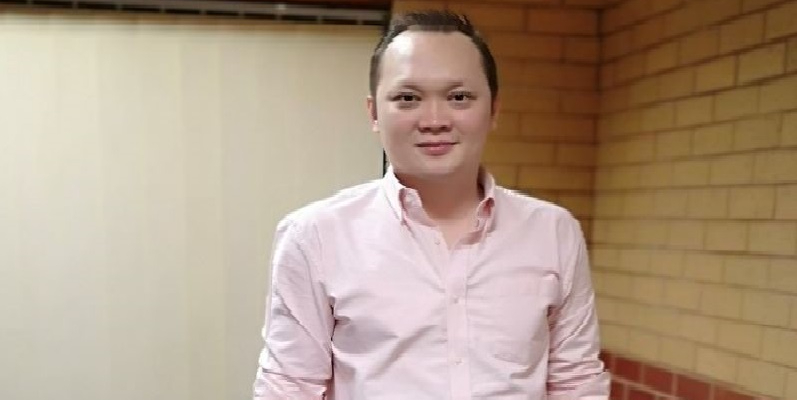 Revelino started at Capel Grange in 2015 as a Health Care Assistant. Revelino is a trained nurse in the Philippines and took the test of competence and OSCE in order to be qualified as a nurse in the United Kingdom as per NMC guidelines for adult nursing.
Why did you become a nurse?
Back home in the Philippines, my grandmother Is a doctor and she asked me if I wanted to be a physician too. I didn't at the time but she insisted that I should take a nursing course in preparation for becoming a doctor one day. But as I studied nursing and started working in the community hospital, I started to enjoy looking after the people who were sick and helping them to get better. This made me want to continue to pursue nursing as career instead of becoming a doctor.
Tell us about your move to the UK and what you think of the culture here.
My girlfriend had moved to the UK and when we got married, I had to decide whether to stay in the Philippines or follow her to the UK! So, I moved here to be with her. She is a nurse working in the hospital here in Newport.
If I ask people here, they say they don't like the weather, but back home it can reach 45°C so I much prefer it here – although I'd like a little sunshine! The people here are much more disciplined and more polite and the road traffic is much better – it's always bumper to bumper in the Philippines.
There isn't much different between my work colleagues here and back home. We respect each other, we work as a team, we have a common goal. If we have any conflicts, we sit down and talk about it.
What are some of the differences between nursing in the UK and in the Philippines?
Back in the Philippines, if you graduate in nursing you're qualified in adult nursing, children's nursing, mental health nursing. Here I had to choose so I opted to qualify in adult nursing to broaden my knowledge in this area.
Another big difference is the ratio of nurses to patients. In the Philippines there are no nursing homes so older people tend to go into the hospitals instead. On a hospital ward it can be one nurse per 30-40 patients. When I first arrived in the UK, I was scared but then I saw that I would only be responsible for 15 patients so it's easier – and much safer!
In the Philippines I would be constantly writing notes and just giving meds. In the UK, I can spend time with the residents, listen to their thoughts, ask them what they would like and help them with any problems they have. I have time to connect with them. This is what I wanted.
And how is care home nursing different from nursing in a hospital?
When I worked in a hospital it was in the A&E department and each day, I would never know what was going to happen – there might be multiple accidents and I'd be dealing with it alone. It was all action!
It's a much more relaxed environment in the care home. Because I'm from a hospital background, when I first started work in the care home I was focused on the residents' medical needs. But over the years I've realised that residents miss their families and so care home nursing is about creating a home away from home. I like to think about how I can care for each individual to ensure they have a quality of life. Recently a resident wanted to go out to the wetlands with his family, so we did a risk assessment and made it happen! The family were so happy.
My wife recently asked me if I would work in a hospital again. I do miss the action from A&E and might consider pursuing a career as a paramedic!
Would you like to see care home registered nurses acknowledged in the same way as hospital-based nurses?
Yes. In the hospitals there tend to be more complicated issues and in the care homes we're making residents as comfortable as possible and helping them to live as independently as possible. But at the end of the day, we're all caring for people.
Do nursing staff in the independent sector deserve a pay rise?
When I see my patients happy and contented and comfortable, it makes me happy and it feels rewarding. But nurses are on the frontline, looking after sick people. Many have had to make personal sacrifices during lockdown, such as staying away from their families while they were looking after their patients. I believe that increasing the pay of nurses would be appropriate at this time.