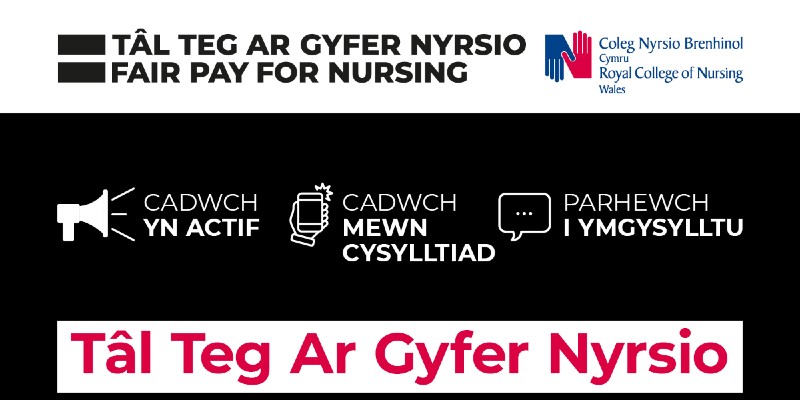 The UK government has recommended to the Pay Review Body that NHS nursing staff in England should only get a 1% pay raise in the 2021 pay round. Once NHS nursing staff in England have been given a pay award, funding is released by the UK treasury to the Welsh government, which will then decide on NHS pay in Wales.
Helen Whyley, Director RCN Wales, said: "Our members have given everything to ensure people are cared for and protected during these challenging times. They have worked long and exhausting hours whilst caring for their families and many of them have suffered trauma from watching patients and colleagues lose their lives.
Without an adequate pay rise, nursing staff will simply choose to leave the NHS and either leave the profession completely or work for other nursing organisations that pay higher wages. The resulting shortage of nurses in the NHS will have a negative impact on services and cost the public purse more in the long run."
RCN Wales is calling for the newly elected Welsh government to ensure that it awards a significant and substantive pay rise to nursing staff in NHS Wales.
Our #FairPayForNursing campaign calls for:
recognition of the complexity of skill, responsibility and experience demonstrated every day by all nursing staff in all sectors
provision of safe and effective staffing levels for this safety critical profession – and recruitment to tens of thousands of nursing vacancies
recognition that the salaries of too many nursing professionals has not kept pace with increases to their living costs over the past decade
fair pay for nurses working outside of the NHS, e.g. in care homes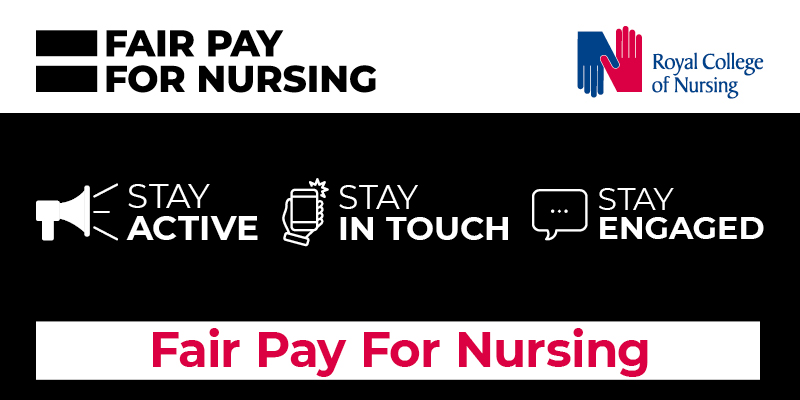 Here are three simple things RCN Wales members can do to help us in our campaign: