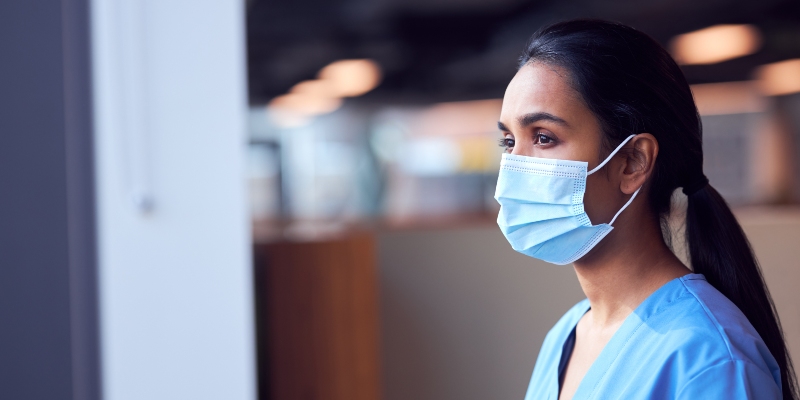 The UK's biggest professional nursing union says the pandemic has magnified how people's health and wellbeing is affected by where they live and their quality of life, and local authorities have a key role in helping communities become healthier.

While health is frequently a political battleground in the run-up to general elections, it rarely figures in local election campaigns because the NHS, not local authorities, provides the vast majority of health care services.

But large metropolitan councils - including Birmingham, Coventry, Dudley, Sandwell, Solihull, Walsall and Wolverhampton - have statutory duties for public health and social care whose importance, says the RCN, must not be overlooked by the parties vying to take political control of these authorities at the elections on Thursday.
Prof Rod Thomson, a nurse and former director of public health who represents the West Midlands on the RCN's governing Council, said: "There has never been a more opportune time than this Thursday's elections for politicians to show they are serious about improving the health and wellbeing of their local population.
'Unsustainable strain'
"While the pandemic isn't yet over, much is evident from its impact after two years, including how people in poorer health were at greater risk of becoming seriously ill or dying with Covid-19 and the unsustainable strain placed on health and social care services because of increased demand and capacity constraints exacerbated by persistent staffing shortages.

"Councils serving Birmingham, Coventry and the Black Country will also be key players alongside their NHS partners in Integrated Care Boards (ICBs) being established in a few weeks' time. It's vital that whoever wins control of these councils regards promoting good health and preventing ill health as a priority in its policy, commissioning and funding decisions.

"Between them, these councils will receive more than £200m from the Government's Public Health Grant this year for services such as school nursing, health visiting and support for people with drug and alcohol problems.
"We share the concerns expressed by local government leaders that the funding allocations are not nearly enough to meet the health challenges ahead, but we hope the councils will prove to be credible and persuasive advocates of public health and the prevention agenda within their ICB partnerships."