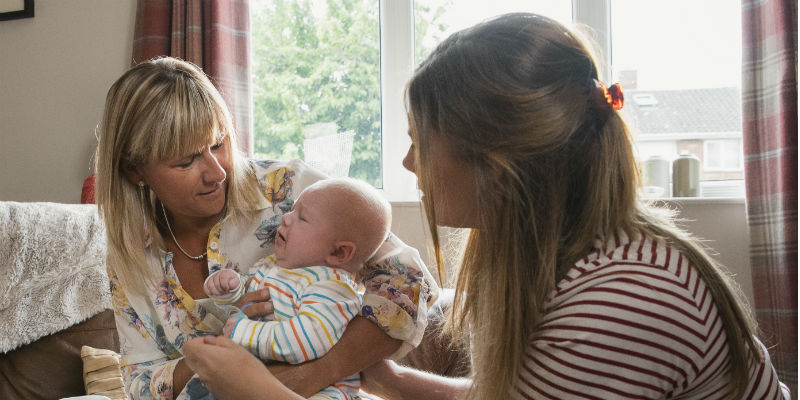 The RCN says the decision to reduce spending on public health services for children and young people by a reported £1 million leaves commitments set out in Stoke's new five-year Joint Health and Wellbeing Strategy "sounding extremely hollow."

The strategy is due to be considered at a full meeting of the City Council on Thursday (8 July). A motion of concern about the imminent cuts to 0-19 health services has also been tabled by two councillors.

Ahead of the meeting, the RCN has written to several councillors to express its concern, including Council leader Abi Brown, opposition group leaders Jane Ashworth and Ann James and motion sponsors Shaun Pender and Andy Platt.

The letter says: "We are particularly concerned that the size of the health visitor, school nurse and staff nurse team delivering these services is being cut by approximately eight whole time equivalent posts – around 15% of capacity in our estimation.
'Dismayed and concerned'
"We recognise that the Government has cut public health funding allocations to local authorities and we have called for these cuts to be reversed and replaced by increased and sustainable funding settlements, but we are nonetheless dismayed and concerned by the loss of this vital professional expertise in supporting children and families in Stoke-on-Trent on the dubious grounds that it is regarded as unaffordable.

"Sadly, it undermines the commendable ambitions for vulnerable children and young people presented in the new Joint Health and Wellbeing Strategy and leaves these statements of intent sounding extremely hollow."

The letter, from the RCN's regional director Lindsay Meeks, regional chair Mark Butler and governing council representative Prof Rod Thomson, says the College has seen little assurance that the cuts to the 0-19 service commissioned by the Council have been subject to a comprehensive assessment of population need, meaningful public consultation or due scrutiny of the risks, including the "physical and psychological health needs and challenges arising from the Coronavirus pandemic".

The Council announced last December that it was proposing to launch a new health visiting and school nursing service this year but the RCN's letter says the announcement was "silent on the significant spending cut to be inflicted on the service."

The RCN only became aware of the cutbacks in May when its members who are employed by Midlands Partnership NHS Foundation Trust and whose jobs are affected by the changes started contacting the College for assistance during an associated reorganisation consultation.