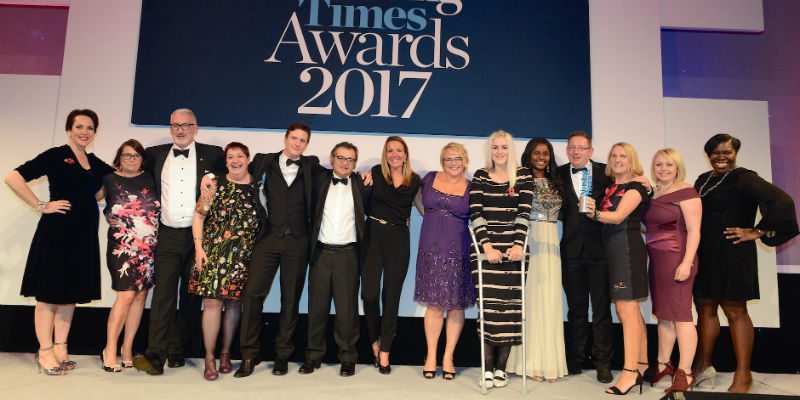 Four teams brought awards back to the region this year.
South West Yorkshire Partnership Foundation Trust and Leeds Community Healthcare Trust won an award for their Child and Adolescent services, they are pictured above. The award was presented by Joan Myers OBE, Associate Director for Health Services & Chief Nurse Achieving for Children who is on the far right and Jenni Middleton, Editor Nursing Times is on the far left.
Ear care and audiology services at Rotherham Foundation Trust were rewarded for 'Care of Older People'.
Spectrum Community Health CIC won an award for 'Managing long term conditions'.
You can find out all the winners and see more pictures on the Nursing Times Awards website.
Photo: courtesy of Nursing Times