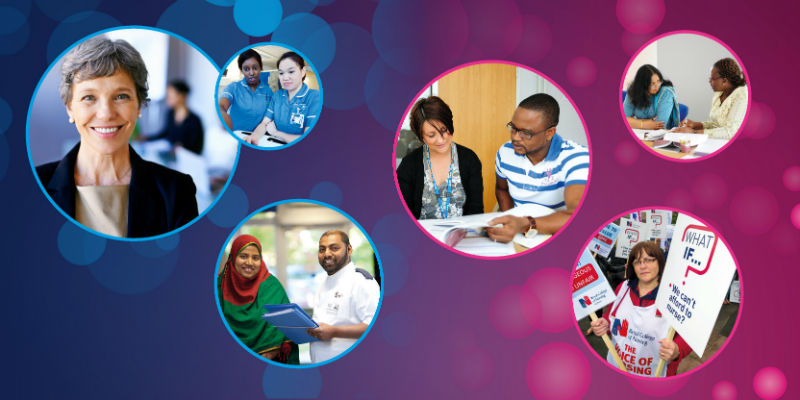 Being part of a branch executive team can be an enriching experience. Branch executive committee members are voted in each year at branch annual general meetings.
All branch executive committee teams are made up of the following roles:
chair
branch secretary
treasurer.
If you are interested in any of these roles please read the branch role descriptor document and the other documents in the branches section of the 'Our Governance Documents' webpage under the policies and procedures heading.
For a quicker idea of what the different roles entail you can also have a look at this role description poster.

Branches can also elect further executive committee members to lead on various topics such as communication, equality and diversity or students.
If you are interested in joining your local branch executive committee in any capacity, please fill out a nomination form and get it seconded by a branch member before sending it to the regional office - southwestern.region@rcn.org.uk - before the date of your branch AGM, which you can find here. This will give us plenty of time to check your eligibility and inform the branch of your expression of interest.
If you would like to discuss any of these roles with your local branch chair, please get in touch with the office (email southwestern.region@rcn.org.uk FAO your branch chair) and we will forward your email to them. Please ensure you state which branch you are referring to.

Members will be elected into committee roles at their branch AGMs.

It would be helpful if you could attend your branch's AGM to support the incredible activists who support members all year round.