"I often have tired, anxious and frustrated community staff on the phone with issues regarding equipment not being available, being broken, or delivered," clinical nurse specialist lead Frances Kent explains. "Clinicians are so busy, and they can't get it sorted. Because of my relationship with managers and staff in the equipment service I can deflect potential snags and hitches before they escalate."
Frances is part of the specialist clinical equipment resource team (SCERT) at Buckinghamshire Healthcare NHS Trust, and a large part of her role is preventing hospital admission and, if this is unavoidable, supporting discharge. Providing equipment that meets individual needs at the right time can allow people to remain at home or in care homes.
Early on in the process she may need to have a difficult conversation with patients and relatives about the implications of introducing equipment into their home.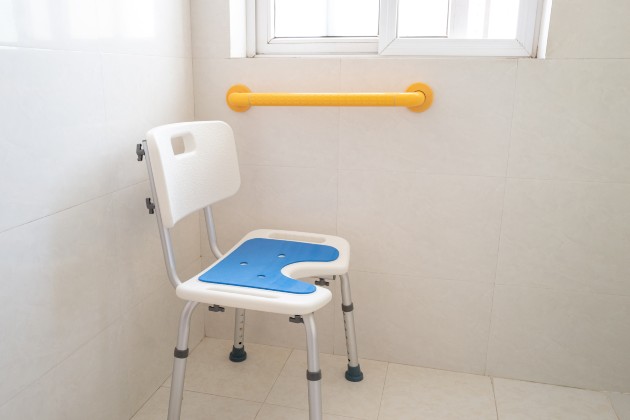 "Some people just don't want to have a bed downstairs or have new medical equipment invading their homes," Frances says. "When we work with people with a progressive neurological condition such as multiple sclerosis, motor neurone disease, Parkinson's disease or muscular dystrophy, the introduction of new equipment can be a sensitive subject.
"It can be seen as acknowledging that symptoms have worsened, and the inevitable next stage of their disease is developing. My role is also about caring and understanding – making the equipment available and helping the person accept and recognise the need for it before a crisis occurs, which could lead to a hospital admission."
Following the initial assessment there's still a lot of work to be done, such as sourcing the correct equipment, liaising with the referrer, clinicians and services, equipment suppliers, care agencies, and the equipment service. Patients may be visited 3 or 4 times before a case can be closed.
When Frances started out in the role, she worked on her own, supporting district nurses. Now, 28 years on, she's a proud Queen's Nurse, and has an advanced clinical occupational therapist and an administrator working alongside her. They cover the whole of Buckinghamshire, working with a range of agencies that include health, social care, learning disabilities, children and young adults, and continuing health care.
Top tips for ordering equipment
Frances Kent shares advice:
Don't order equipment if you don't know how it works. Staff who assess and order equipment are responsible for demonstrating its correct use. You'll need to be satisfied that the equipment meets the assessed needs, and the service user is safe when using it.
Remember that what works on the ward may not work in the home environment and vice versa. The equipment service holds equipment suitable for use in the community so if you're unsure, discuss this with community staff before ordering.
An assessment of needs is crucial when people are back at home. Don't get unsuitable equipment delivered before the client is discharged. How a person behaves in the hospital can be different from when they're back in their own home environment.
To achieve the best outcomes for patients you need training and awareness in best practice in the identification of equipment needs, and a commitment to effective joint working across all the service areas.
The principle of 'minimum intervention, maximum independence' should be applied. Balance the risks to avoid over-prescribing equipment.
Be considerate towards the driver and technicians who deliver your equipment. Think about what you're asking them to do: how easy is parking and how far do they have to carry heavy equipment? Access information is important, so consider steps, parking and tight angles and put this information on your order.
Getting it right
More than 80% of Frances' work addresses 24-hour postural management, involving the assessment and management of all positions that a person uses. Other common issues include tissue viability, pain management, manual handling, plus some daily living activities.

Monitoring big-spend items in the health budget is another challenging aspect of the role. Frances can sometimes offer advice on alternative equipment to prevent unnecessary expenditure.

Frances takes referrals from a range of clinicians and offers assessments in a variety of settings, including in the person's own home. The service also supports care homes with assessments and equipment provision.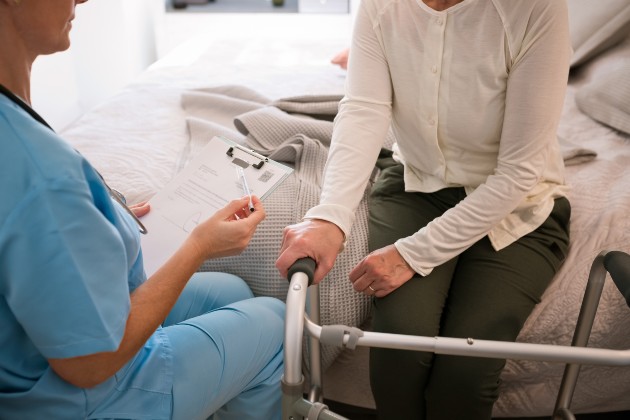 She's an influencer too, in the choice of equipment available to clinicians. Having developed strong working relationships with equipment suppliers she now ensures that any changes to the catalogue are based on clinical rather than managerial decisions. An important part of her role is assisting manufacturers with clinical feedback during the process of developing or updating their products.
For Frances, this role is about far more than equipment provision. It's also about putting her unique skillset to best use in writing and updating guidance documents, developing policies, conducting workshops, plus training staff and carers.
"This nurse-led service model is one that should be adopted in all care systems"
Rose Gallagher, RCN Professional Lead for Infection Prevention and Control, has worked with Frances and seen first-hand the value of her unique service to patients, carers and health and care organisations.
"Frances has worked single-handed for much of this part of her career, bringing huge benefits to many people by ensuring the right equipment is there for the right person and ensuring clean, safe items are available when required," she says. "This nurse-led service model is one that should be adopted in all care systems. It's a fantastic example of the value of nursing staff in multi-professional teams."
Understanding equipment
Recently the number of referrals Frances receives has increased dramatically. This is because the service has become more widely known, alongside the increased need for complex assessments.
Frances feels strongly that clinicians using the service need to understand the complexities and logistics involved. She recommends that clinicians visit and are shown around the stores, so they can see how customer services juggle the mountain of equipment orders coming in.
She's been the clinical representative on the board of the National Association of Equipment Providers (NAEP) since its inception about 20 years ago. Set up to support equipment service managers and others involved in community equipment provision across the UK, she recommends community nursing staff look it up.
"It's a unique organisation that champions the importance of having the appropriate equipment in the right place at the right time," she says. "I'd encourage all nursing staff to find out more about their important work."
Further information
Find out more about the NAEP annual conference being held in June 2024.
Learn about the NAEP aims and objectives. There are standards that equipment services work to, but the logistics of running the service will differ in each county.