During the pandemic, many of us felt we didn't want to burden an already over-stretched health service by seeking routine tests – but in cancer care we're now seeing the results of that understandable reluctance.
According to data released by NHS England, prostate cancer accounts for around a third of those not treated for cancer compared to before the pandemic. We think that's 14,000 fewer men than we'd expect not having treatment – and now we need to find them.
Without urgent action, these figures will keep rising
While referrals and treatment levels for most other cancers have recovered, sadly the number of missing prostate cancer diagnoses is growing. Without urgent action, these figures will keep rising.
In its early stages – when it's very curable – prostate cancer seldom causes symptoms and currently there's no routine screening. But we do know those men who are more at risk. They include those aged over 50; those whose father or brother have been diagnosed with prostate cancer; or those who are from a black or mixed black ethnicity.
Now we're asking health care professionals, including nursing staff, to join Prostate Cancer UK's campaign – run in conjunction with the NHS – to find the 14,000 men before their cancer spreads.
As nurses and health care support workers, we know you're crucial in our efforts to help save lives. It's often the coincidental conversations you have with a patient, who has perhaps come to see you for a routine health check, that lead to someone being diagnosed.
What can you do?
Talk to men you know, raising their awareness of the risk factors. A good way to introduce the subject is asking whether they've heard about Prostate Cancer UK's campaign.
Raise the issue with your patients whenever it's appropriate, encouraging men to have conversations with each other too.
Encourage men to complete our risk checker, which consists of three questions and takes around 30 seconds to complete.
If you'd like to improve your knowledge of prostate cancer, Prostate Cancer UK have a free online course which takes less than two hours of study.

If you have any specific queries, we're here to answer your questions too, alongside supporting your patients. Our team of specialist nurses, of which I'm one, is available on 0800 074 8383 or online on the Prostate Cancer UK website.

By having a simple conversation, you can be the key that opens the door to other services, ultimately helping to save someone's life.

Find out more about Prostate Cancer UK's campaign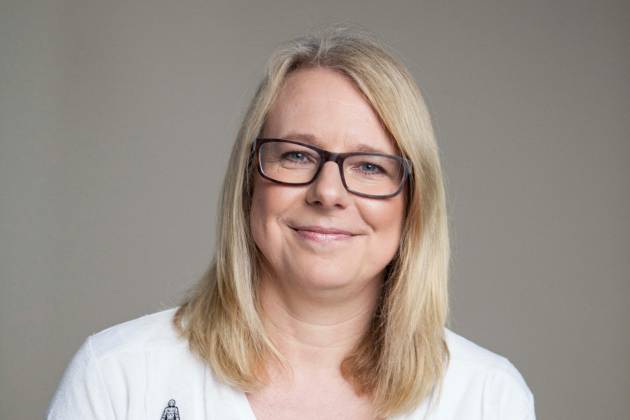 Emma Craske (pictured) is a senior specialist nurse at Prostate Cancer UK
Main image: getty