If you asked a lot of nurses, what are the most uncomfortable things to talk to a patient about? They'd say: death, cancer, sexuality and gender.
Given that gender is such a key part of who you are as an individual, if we don't have those conversations, we have failed to achieve patient-centred care. As nursing staff, every single one of us should be working to ensure that individuals feel their unique health requirements are being addressed with dignity, respect and humanity.
Trans people deserve to have our identities acknowledged. As well as this, if gender is not discussed, issues may arise when we require care on a gender-segregated ward. Or when we are seeking treatment related to the reproductive system we were born with. That's why nursing staff must start conversations about gender.
Being misgendered as a transgender person is hugely emotionally distressing
Having these conversations is not hard. Even before I came out, when I first saw a patient, I would say: 'How would you like to be addressed?' That allows your patient to say: 'My notes say William, but I go by Bill.' It also offers people the chance to say: 'It's Mr or Ms or Mrs. It's she or he.'
Once you know, you can address that person correctly and respectfully. You can also find solutions to care-related issues. If you're working on a gender-segregated ward, you might say: 'How about I get you a side room in one of the wards, where we can maintain your privacy and dignity and address you how you want to be addressed.' I know people don't always have those conversations and sometimes place people in the wrong ward.
Before I came out, I became very aware of gender pronoun use and how little effort we made to get it right with patients. After I came out, I realised the same issue exists between colleagues.
Being misgendered as a transgender person is hugely emotionally distressing. I can try and put it to one side and say 'It was an accident', but it still feels dehumanising.
People need to understand the impact that their words can have on their colleagues and patients.
In nursing, there's a lack of education around what it means to be transgender. There might be ad hoc things around pride month and LGBTQ+ history month, but no mandatory education or training. I put together training to improve education and awareness in my workplace, emphasising the importance of getting pronouns right.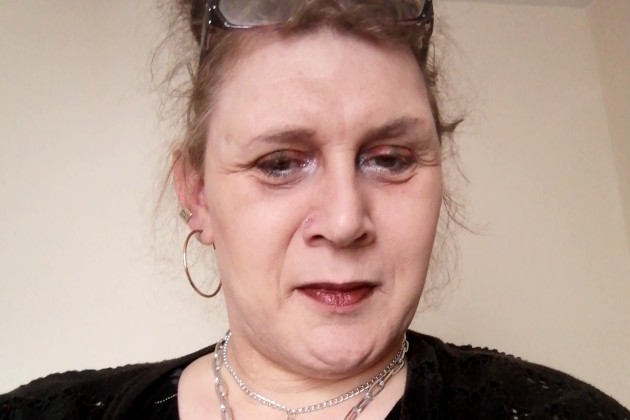 Above: Liz Curr
I also speak to nursing students at universities. I give them a bit of history: being trans or non-binary is not new, different genders have existed in cultures around the world for many centuries. I also share my personal story: how I've always felt inside, my decision to come out, and the difficulties I've faced being a transgender nurse and patient.
I ask students to question their own assumptions. Where did your ideas of male/female and feminine/masculine come from? How do you interact with people whose sexuality or gender differs from your own? We've got to undo a lot of what we already know.
If we're not doing more to educate people, we're not going to reverse the problem. Nursing staff at every level must make gender a routine consideration in care.
Find out more
Liz Curr will be presenting a matter for discussion at RCN Congress 2022 about access to care for transgender and non-binary patients. Find out more here.
Liz was awarded Diversity and Inclusion Champion of the Year at the 2021 Nursing Times Workforce Awards. Read more about her win here.