Donna Wright, RCN steward and secretary for the Oxfordshire branch, and Hamira Ghafoor, a learning rep and branch chair, have joined forces to find better ways to educate and represent members in their region.
It all started after a trip to RCN Congress, with colleagues Donna and Hamira looking at how they could take a more collaborative approach to their rep roles.
"We cobbled together ideas of what our roles could look like," says Donna. "Learning rep roles tend to focus on supporting members in learning. As stewards, we often have specific goals for our members to achieve.
"Hamira is more focused on a broader scope of learning. Learning that's for everybody, not just members, and that's how positive change is made across the trust."
Hamira classes Donna as an "amazing ally" for the black, Asian and minority ethnic (BAME) community, and they both inform the other's approach to working with members.
"I wanted to turn the learning rep role on its head a little bit," she says. "I didn't want to just benefit one member at a time, I wanted the organisation to learn."
Hamira encourages staff to share their stories across the trust. "Stories are very powerful," she says. "When you just look at data and the numbers you don't really have that same connection."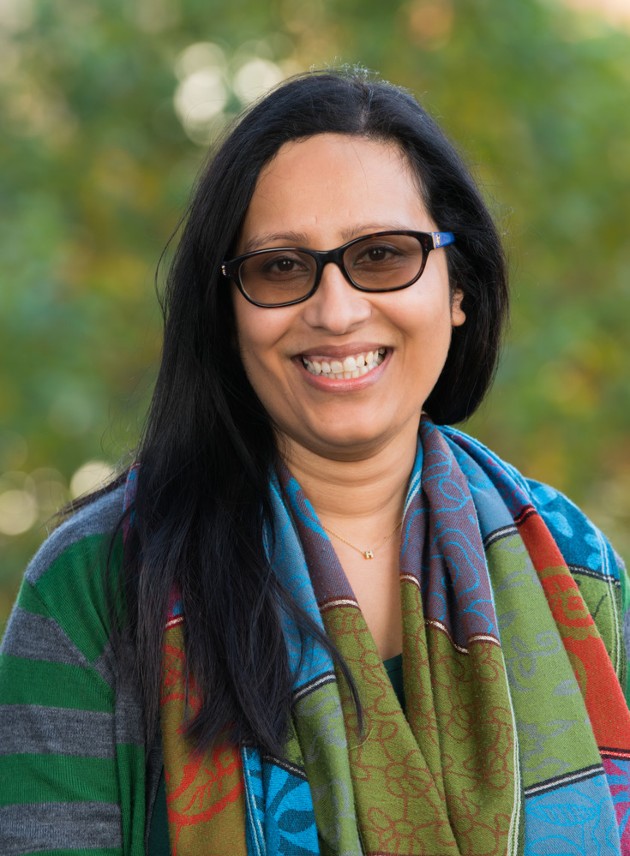 Above: Hamira Ghafoor. Photo by

Simon Veit-Wilson
Collaborative working
Hamira helps members in their individual learning, but she also brings this knowledge to bolster Donna's case work, especially for BAME members.
"Hamira helps members create powerful and effective statements," says Donna. "Together, we can get the best out of members in order to get the best result possible."
Hamira adds: "That's the power we can give back to members, to give them their voice back. I know what it's like to lose your voice when you go through these experiences, and it took my rep role for me to find my voice again.
"You go from feeling quite powerless to a situation where you feel empowered by others."
During a case, it can be challenging to help members navigate something that can feel alien to them. Members are being asked to fight from a very low place, and it affects their work, home life, and family says Hamira.
"It's important to start building that person back up and give them some power back."
That's the power we can give back to members, to give them their voice back
Learning for everyone
Thanks to the hard work of Donna, Hamira and the trust's BAME network, Oxfordshire University Hospitals NHS Foundation Trust now has popular Eid celebrations as part of its corporate calendar of events.
"The annual Eid celebration includes a learning quiz, with questions like: What are we celebrating? What calendar do we follow? How do patients feel when they have Eid, or what happens when they're fasting?" says Hamira.
She says this way of learning initiates helpful conversations and that making the event welcoming and fun is extremely important. There is a henna table, food for people to try, as well as a table full of RCN resources.
"It's important to have a comfortable, informal, celebratory environment," she says. "Not just to talk about the things going wrong, but also to talk about what can go right.
"We're a community inside the hospital, but we're also a community outside the hospital, and it's about linking that all up."
While the past two celebrations had to be paused due to COVID-19, the event is open to all staff, patients and volunteers, and Donna and Hamira have worked alongside the chaplaincy team and other unions, pooling their resources to make it bigger and better each year.
"It's really lovely to see it as a community event, but within a hospital," says Donna.
"Sometimes I think that sense of community is lost in some of the bigger hospitals these days. Events like this can really make the difference."
Words by Becky Gilroy. Photo of Donna Wright by Rob Anderman