To help support staff to use PPE correctly and with confidence, one trust has developed a new PPE safety officer role
Throughout the COVID-19 pandemic, access to personal protective equipment (PPE) has been one of the central issues, but there's been less focus on its safe use.

Many nursing staff are unfamiliar with some of the equipment they're now required to wear, causing anxiety and increased risk of exposure when donning and doffing PPE if they do not receive the right training.
A new role
To ensure all staff are properly protected when using PPE, Gloucestershire Hospitals NHS Foundation Trust has introduced a new PPE safety officer role, with 36 nursing staff now trained to support colleagues to don and doff their PPE safely.

Director of Quality and Chief Nurse Steve Hams is one of the new PPE officers and led on the development of the role with the trust's infection control team.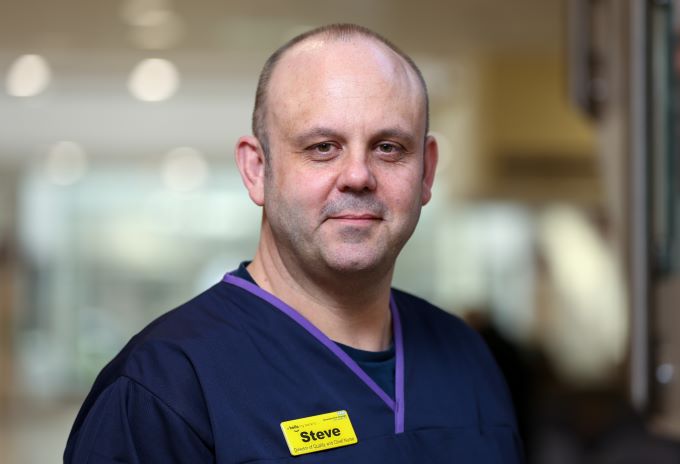 "We took inspiration from the breathing apparatus entry control officer role used widely in the UK fire service," says Steve.

"I've looked at some of the evidence from the Ebola outbreak and it's the doffing process that is the most important. If you don't do it slowly enough and you don't get it right, you could end up contaminating yourself."

The PPE safety officers have a heightened presence across the trust, and colleagues are encouraged to ask them questions and seek them out for support on any PPE issue.

"The role has been well received across our wards," Steve says. "The PPE officers are a reassuring presence for staff at a difficult and challenging time."
The PPE officers are a reassuring presence for staff at a difficult and challenging time
The PPE officer role involves making sure that colleagues have respirators that are properly fit tested and checked and know how to wear them correctly.

In clinical settings, a PPE safety officer will be on hand to supervise the donning and doffing procedures, going through a checklist with each colleague.

The officers also collaborate to maintain PPE stock levels and to make sure any developing PPE issues are escalated within the trust.

Steve says: "We've been reviewing key safety measures and are seeing positive outcomes, but it's been just as important to hear from ward staff that they feel so much more reassured with PPE safety officers available. It has really boosted morale."
Top tips from a PPE safety officer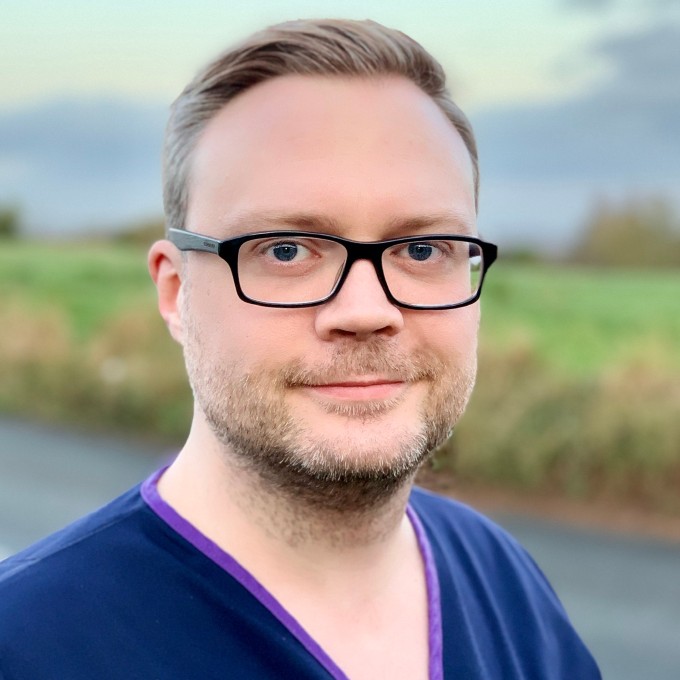 Associate Chief Nurse and Trustee of the Infection Prevention Society Craig Bradley is another of the trust's new PPE safety officers. He shares five tips nursing staff can follow to use PPE safely
Follow national guidance - as we have learnt more about how COVID-19 is transmitted, the guidelines on how to keep ourselves safe have been adapted. The national PPE guidance published by Public Health England on behalf of all four nations of the UK is the only guidance we should be following.
Continue to use the five moments of hand hygiene - while it might be tempting to just put a bit of alcohol gel on your gloves, it's not safe for either you or your patients. Remove your gloves and wash your hands thoroughly after every task and patient interaction.
Look out for each other - keep your team safe by looking out for incorrect use of PPE and gently calling it out. Masks around the neck or double gloving are examples of incorrect PPE use.
Doff carefully - removing PPE creates a risk of contamination. Assume you have got COVID-19 on your hands after removing each piece of PPE. Clean your hands after taking off each individual element and wash your hands at the end. Do this every single time.
Rest for safety – we're all working incredibly hard at the moment and the teamwork is incredible. Taking regular opportunities to rest keeps you, your colleagues and your patients safe. Fatigue will lead to errors in doffing and reduced hand hygiene, increasing your chance of exposure.
Nursing on the backline of the COVID-19 pandemic
Paula, simulation and clinical skills tutor for St Barts Hospital, initially struggled with her role on the "backline" during the COVID-19 pandemic. She reflects on how she came to realise that training staff to use PPE is a vital part of the pandemic response, and something to be proud of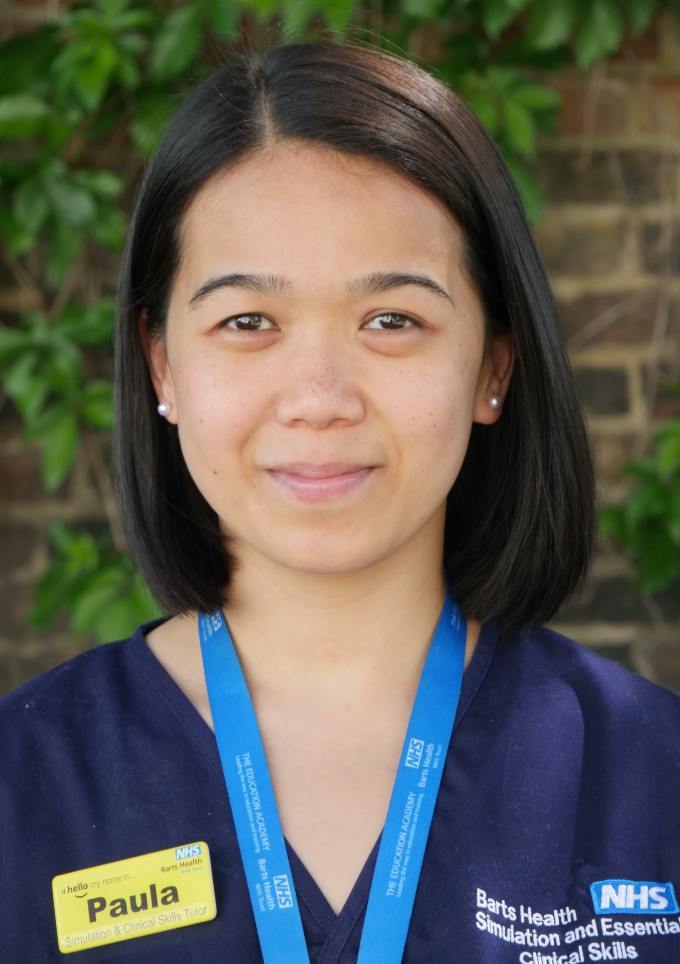 "Keep safe Pau". A gentle reminder from a friend. She said she'd thought of me because I work in an intensive care unit (ICU). I had to remind her that, although I work in an acute unit, I'm not a critical care nurse. I felt grateful to be in my friend's thoughts, but I also felt ashamed not to be on the frontline fighting the disease.

I qualified as a nurse back in 2006 in the Philippines. Since then I've worked as a cardiology nurse in a range of settings. Six months ago, I began my first ever non-clinical post as the simulation and clinical skills tutor for St Barts Hospital.

My days consisted of teaching medical undergraduates how to cannulate, conducting in-situ simulation in the clinical areas, or helping to run a full study day on airway management.

When COVID-19 struck, our department became the primary provider of personal protective equipment (PPE) donning and doffing.

So far, we have trained 900 members of staff. Colleagues have lots of questions and anxieties around PPE. I'm no infection control expert, but I've worked hard to be as reassuring as I can and ensure our training is always up to date.

Despite this, the sense of shame inside me grew. I felt redundant, like I should be doing more. "I should be on the frontline," I kept thinking. When the pandemic began to escalate, it became clear I might be needed in the clinical area. Before long I was upskilling to learn about ventilation and shadowing shifts in our hospital's COVID-19 exclusive ICU.

I was paired with an experienced ICU nurse who walked me through everything. Before I knew it, I was flushing central venous lines, taking blood samples and suctioning endotracheal tubes. The staff were so supportive and I felt reassured to know that, should I be redeployed, I wouldn't be on my own.

After my two days shadowing, I had a very different mindset. I embraced my role as an educator. Shame was replaced by pride, knowing that we are helping the staff battling COVID-19 to keep themselves as safe as possible. The next time a friend sends their regards, I shall tell them I'm on the "backline" of COVID-19, supporting our frontline. No shame in that.