Nursing staff are not only caring for the nation during the pandemic, they're also a vital part of the COVID-19 vaccine trials. We meet research matron Aileen and vaccine recipient Zoe
As the COVID-19 pandemic intensified, research facilities across the world turned their talents to finding a vaccine. One of the groups making steady progress is led by scientists at the University of Oxford.

The Oxford COVID-19 vaccine trials have drawn in nursing staff at sites around the UK – both to deliver phases of research and as participants receiving the new vaccine. It's important to trial the vaccine on people most likely to have high exposure to the virus, so nursing staff and other health care workers make perfect volunteers.

At Newcastle-upon-Tyne Hospitals NHS Foundation Trust, staff are currently delivering phase three of the vaccine trials. In July, the Oxford COVID-19 vaccine team released promising results from phases one and two, showing that there are no safety concerns and that it promoted a strong immune response.

Phase three will aim to find out whether one or two doses of the vaccine is needed to protect from COVID-19, and whether the doses should differ for older adults.

Aileen Burn is a research matron at Newcastle Hospitals, overseeing early-phase and late-phase research trials. She coordinates skilled teams, specialist equipment and meticulous process to create safe and successful trials. While the team has delivered many clinical trials in the north east, the COVID-19 vaccine research has unique challenges.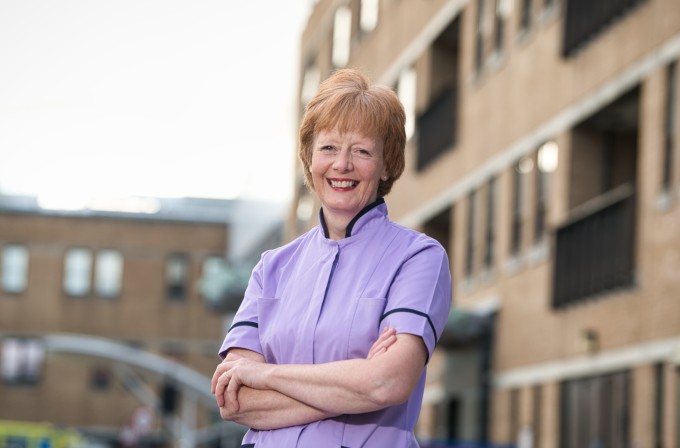 "Normally, you would have a lot more time to work it through, weeks or months, whereas the timescale for this is very short," Aileen explains. "We needed sharps boxes, computers, so many things, and I didn't have time to waste."

To stay on schedule, Aileen had to have a plan B in case anything went wrong. "A lot of my role is: if this system went down, what is our backup? So if the computers went down, we had paper copies of documents; then it was about making sure we had enough medication and could answer all the participants' questions."

Emails were sent out via NHS trusts around the north east asking for volunteers. Those who were eligible were then invited to an appointment at the Royal Victoria Infirmary (RVI) in Newcastle. Here, the trial was explained, then participants were tested for COVID-19 antibodies. Those who had none were invited back to receive the vaccine.
Wouldn't it be great if we could get a vaccine that would stop it? It's an honour to be part of that
As well as the fast pace, Aileen and her team had to administer the vaccine to large numbers of people. "We were overwhelmed with interest," she says.

There was a practice session to check everything was perfect before the first participants arrived. Aileen's team have extended their hours and got used to wearing full PPE: "As nurses we're skilled at being flexible, but people really rose to the challenge."

Numerous nursing roles are involved – from clinical trials associates, to band 5 nurses who have just begun working in research, band 6 nurses in senior research posts, team leads and sisters.

"The junior staff have absolutely shone and worked in many different areas as part of the trials," Aileen says. "Now other people are keen to come and work in research."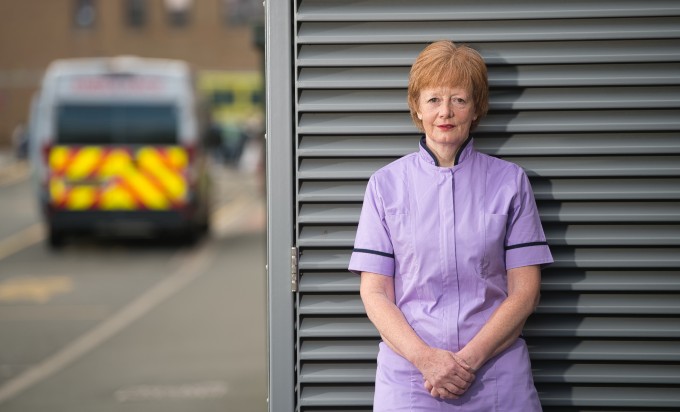 For Aileen and others working on the vaccine trial, the chance to help bring the pandemic to an end drives them. "With everything happening across the world, you turn on the news and think: wouldn't it be great if we could get a vaccine that would stop it?" Aileen says. "It's an honour to be part of that. I'm so proud to wear my uniform and say that I'm a nurse."

Now, Aileen's team is continuing to recruit participants and following up with those who have already received the vaccine, checking whether they've experienced any symptoms and bringing them back to the RVI for periodic testing.

"I am honoured to matron for the unit," she says. "The team has really stepped up and want to deliver a good service to ensure we put participants at the heart of everything we do – that's health care at its very best."
Words by Rachael Healy.
Pictures by Simon Veit-Wilson.

The vaccine volunteer
Zoe Butcher is an anaesthetic nurse at Darlington Memorial Hospital. When she received an email inviting nursing staff to enrol on the COVID-19 vaccine trial, she decided to join the ground-breaking study
"For life to return to normal or even for us to live with this virus and give vulnerable people more protection, this is a vital study to be a part of," Zoe says.
After signing up online, Zoe was invited to Newcastle's RVI. Here, she learned what the vaccine was made of and how it works. Research nurses took Zoe's blood pressure and other measurements, before conducting an antibody test. "There wasn't a question I had that they couldn't answer," she says. "They were very knowledgeable about what they were doing.
Zoe's test came back negative and she was invited to receive the vaccine. "They explained that I could withdraw at any point, but I felt comfortable," she says. "It was very well organised."
She is now being observed by the trial team, who check in regularly via email to see if she's experiencing symptoms. She is also conducting weekly self-swab tests for 16 weeks.
"I hope they get the information they need, can test it further and give the public confidence in the vaccine," Zoe says. "This time has been really challenging for everybody in the health care profession, so I just want to do any little I can to help."

How does the vaccine work?
The Oxford COVID-19 vaccine team had already developed vaccine technology – the ChAdOx1 vaccine – which was used against flu, Zika virus and another type of coronavirus. It uses an adenovirus that usually causes the common cold in chimpanzees, which has been genetically altered so it cannot grow in humans.
When COVID-19 arrived, the team began to adapt this vaccine. The new vaccine contains the genetic sequence of the distinctive spikes found on COVID-19's surface. When the vaccine enters cells inside the body, it reproduces these spikes. These cause the immune system to react, preparing the body to attack COVID-19 if you later become infected with the virus.