I suffered with stomach pains for years, but after investigations the only conclusion reached was that I would struggle to conceive naturally.

Despite this, in 2009, in my second year of studying adult nursing, I had the amazing news that I was pregnant.
At my six-week scan, a mass was discovered on my right ovary. At my 20-week scan I was sent for an urgent oncology referral: the mass had doubled in size.
I was 22 weeks pregnant and terrified of losing the baby I had longed for.

My right fallopian tube and ovary had to be removed but the surgery was a success. I was delighted to have a healthy daughter.
However, six weeks after she was born, I was told I had advanced ovarian cancer and needed an urgent total hysterectomy, which would bring on early menopause, aged just 29. During that operation the surgeon noticed my appendix was abnormal so removed that too.

This felt like a small price to pay. I just wanted to live to see my daughter grow up.
I know the importance of remaining positive while acknowledging your personal fears
It was at this time that my diagnosis changed to pseudomyxoma peritonei (PMP), a rare cancer, affecting only two in a million people. It's very slow-growing and often mistaken for IBS. In my case, it was undiagnosed for many years.
Dealing with this diagnosis has been the hardest battle of my life.
Over the last 12 years I've had four recurrences and have been treated with specialist cytoreductive surgery with HIPEC (hyperthermic intraperitoneal chemotherapy), which takes between 10 and 15 hours to complete.
I have literally fallen to my knees with the hurt and emotional pain that an incurable diagnosis and news of another recurrence can cause, when you feel you're just overcoming the last.

As a survivor of PMP, I've learned the importance of remaining positive while acknowledging your personal fears.
Throughout it all I remained determined to complete my nursing qualification and venture into women's health, a passion stirred by my own experiences.
We're in a privileged position as we can make a difference to peoples' lives
I had just completed my training as a Macmillan Breast Care Nurse in January last year when I received news of another recurrence and the need to have another admission for surgery. Fortunately, my operation went ahead on the day all surgery was suspended due to the COVID-19 lockdown.

I know from my own experiences that the compassion and care we give, as nursing staff, even if only for a short time, can have an impact that lasts a lifetime.
Although it may never be mentioned, we're in a privileged position as we can make a difference to peoples' lives in a way few others can. We can bring hope and help to patients when they need it most.

The kindness of others is so important. When I was out exercising one day, a simple smile was all it took to carry me through my day, building up my strength and clearing my head of the negative thoughts that can easily enter. I also like to light a candle to restore peace and calm when it feels like the storm is relentless.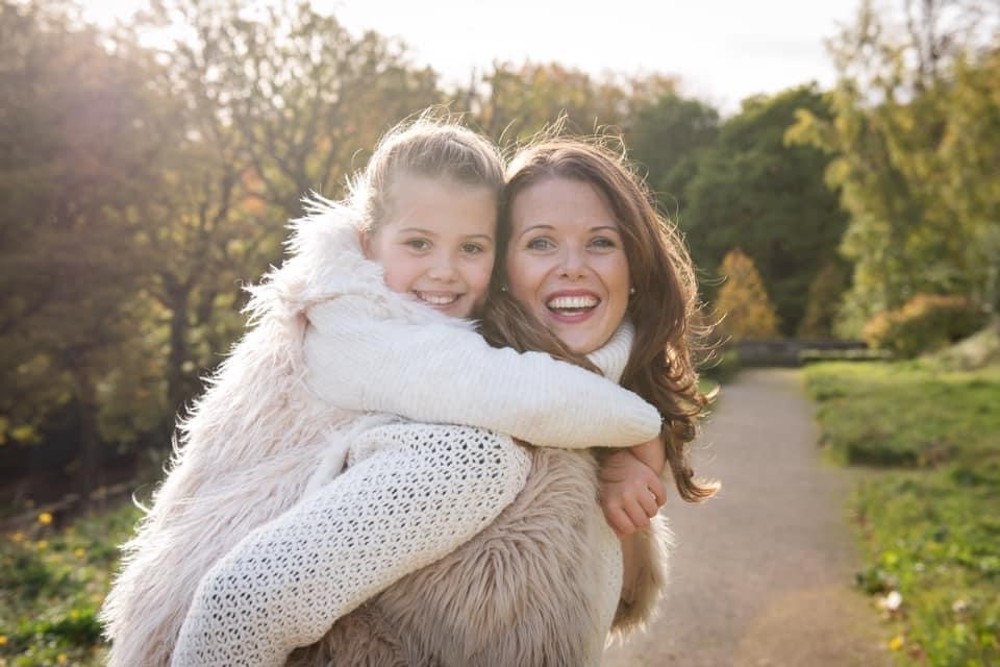 Above: Charlotte and her daughter
Living with an incurable disease has taught me so much. My daughter is 11 now, and this year I feel blessed to have been able to drop her off for her first day at senior school. It was one of many milestones I once thought I wouldn't see.

I believe in focusing not on what happens to us, but the change within us that occurs as a result of what happens.
I've learned many valuable life lessons because of my experiences, and these continue to drive the passion and purpose within me to help others and ease their pain.
Charlotte's approach to surviving adversity
Fill your own cup first with no guilt attached. Only then can you be the best you can be for others.
Never judge a book by its cover. You never know what worries someone is carrying.
Kindness heals you and others. Encourage each other and surround yourself with allies who want to see you succeed.
Remember that simple things bring the most joy. Light that candle or take a walk in nature.
Follow your heart and be the leader of your own life. Don't be held back by the opinions of others.
Focus on holistic health and healing your whole self; your body, mind and spirit.