13 Aug 2018
Why, despite all the incredible work, the everyday kindness, the skill and the knowledge, are we too often silent about just how amazing and how utterly remarkable a career in nursing is? It's a question that has been bouncing around my head for a while.

3 May 2018
It's now over a month since the NHS Pay deal was announced. In chatting with members both on and offline over the course of that time, it's fair to say that there are strong opinions on both sides of the debate; those that want to accept because the deal is a historic, fully funded package in a time of sustained austerity, and those who believe very strongly that we can do better.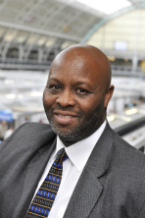 15 Sep 2017
A report into London's STPs by the King's Fund and the Nuffield Trust adds weight to growing concerns that the plans could damage, rather than transform, patient care.