The RCN Award of Merit, one of the RCN Awards categories, recognises members who've made an outstanding contribution to the RCN.
For an entry to qualify, there must be one lead nominator, three additional supporters, and all must supply a testimonial about the work and achievements of their nominee.
I'm lucky to have successfully nominated three previous winners and have contributed to other nominations over the past three years.
Helping someone else write their nomination is what piqued my interest into entering the awards. It was really useful to see the process for myself, and it suddenly seemed very doable.
It can be off-putting and intimidating at first, but if you're the lead nominator, think about asking for advice from someone who has written and organised one before.
A few years later, I wanted to nominate someone who I worked alongside, and that previous experience gave me a lot more confidence to take a lead on it.
It can be a lot of work and you'll often be doing it at top speed and in your own time
Choose wisely
Think about the three supporters you can ask to write a testimony. It's a good idea to get a spread of people, because what you want are different aspects of the nominee's work for the RCN and their wider work as well.
It's crucial to find three people who you know will deliver on time – you'll be working to a deadline and the last thing you want is someone who's going to let you down. It sounds like a very practical point, but if you don't get those three supporters organised, you might miss out.
Some might think that supporters must be members, but they don't have to be. The person who leads the nomination must be a member, but supporters who aren't can also provide a bigger picture of the nominee's achievements.
This makes the nomination entry much richer, but can also prevent you getting three testimonies that all say the same thing.
Words on the page
Think of the nominations as almost like an essay. I'm a lecturer, so I'm used to marking and setting essays and one thing I say to students, is to read the question and highlight the key words.
Make sure that every now and then you repeat these key words in the essay, because then the marker knows that you've read and understood what they've wanted and you're sticking to the point.
The RCN provides criteria about what they're looking for and it's a good idea to apply the same terms used and provide examples – but be careful not to overdo it. That might not come across as being authentic.
Seeing people get that recognition and public accolade makes it all worthwhile
The entry form includes handy boxes, so it's a good idea to use those as a guide. Sometimes feedback can be short and concise, but it's much more about the quality of what people write rather than the quantity. If the testimony provides detail and says all the right things, then that's a great start. What you don't want is something too rambling or repetitive.
While some emotive language can be good to make a point hit home, the more important thing is to back it up with evidence. It's a case of saying how brilliant a person because they've achieved X, Y and Z. Details and examples are vital.
Work together
You must be able to edit your own and others' testimonies, especially if you're the main nominator. Obviously, you must edit supporter's words with their consent, but if you find that there's too much repetition, then you're within your rights to cut it down.
Usually, the people I've asked to provide a testimony have been really open to the editing process. It's good to set out the relationship early on and work together. It must be their words, but you can collaborate to make the nomination flow.
Put the time in
Be prepared, because it can be a lot of work and it can be stressful – you'll often be doing it at top speed and in your own time. But getting it submitted and then seeing that nominee presented with their award is lovely.
The people who are nominated are special. We often talk about service to the RCN, and most nominees have undertaken a lot of voluntary work as well. Seeing them get that recognition and public accolade makes it all worthwhile.
Professor Claire Chatterton is an RCN fellow, nurse historian and senior lecturer at The Open University.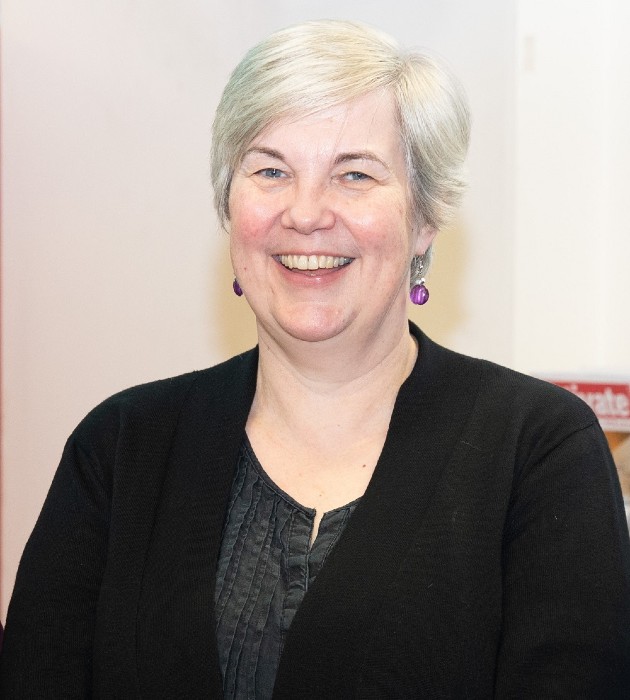 Above: Claire Chatterton
More information
For more information about the awards, take a look at our page for details on how to submit a nomination and how the winners are selected.
The deadline for this year's nominations is 28 February.