It can help you find jobs, identify opportunities, network, grow as a professional and market yourself for your future career, as well as find tips and advice from other students and professionals. Ruth Jones from the RCN Careers Service highlights some of the ways you can use social media to your advantage.
1. Learn from leaders
Social media can be a great place to be an advocate for nursing, your specialty, your passions and for the profession as a whole. If you aspire to learn and grow within your future career, listening to what the leaders related to your industry have to say can be an essential aspect of your professional development. You can easily do this on platforms such as X (previously known as Twitter) and LinkedIn (see below).

From observing how leaders express their opinions and, in turn, how people respond to them, you can learn a lot about communication, leadership and influencing. It's worth engaging with them as well as following. It can be as simple as commenting that you welcome new guidelines, love their article or agree with their opinion, asking them a question ("What's your top tip for aspiring nurses?") or even simply taking the time to like or share their posts.
2. Encourage engagement
Encourage your contacts friends or peers on social media to engage with you. You'll learn so much and widen your viewpoints, as well as your network. For example, rather than just posting your opinion, aim to invoke discussion or open a debate: "For me, the most important aspect of nursing is X. What's the most important aspect of your nursing practice and why?"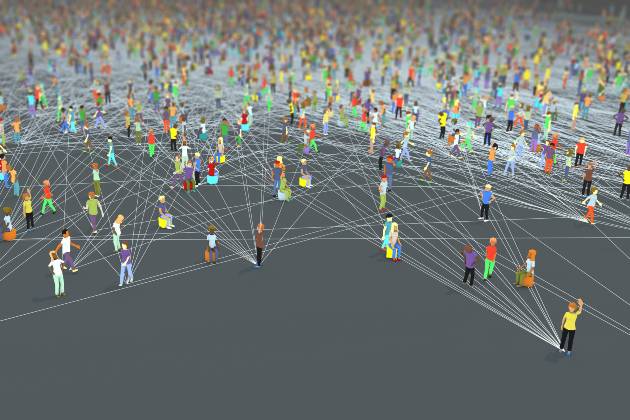 3. Discover opportunities
Follow relevant regulatory bodies, charities, organisations and medical/nursing journals on platforms such as LinkedIn, Facebook and X. They share industry news, and interesting information about campaigns and initiatives, meaning you can easily stay up to date.
Following prospective employers is also a fantastic way of getting to know about job vacancies and opportunities. Never be afraid to reach out and ask questions. For all you know, commenting with a simple question such as "I'd love to know when your next open day is," or "I'd love to come in for an informal visit. Do you know who I could contact about this?" could end up landing you your next job.
4. Get networking
LinkedIn, the global professional networking site, is a place where you can create and maintain your own professional profile and portfolio, which you can then share with potential employers, useful contacts and peers. Include your clinical interests, list your work history and duties, and record your courses and learning.

It's great to pop the link to your profile in your CV. That way if employers are curious about you, they have the option of reading more about your professional history and accomplishments. This can often mean you end up gaining more exposure than other candidates and become more memorable in the shortlisting process.
LinkedIn also allows you to:
engage and connect with fellow professionals in your field or industry
search for and research jobs, industries, employers and job markets
keep up to date with the latest news in your clinical area
participate or contribute to articles, news and groups.
5. Begin revalidation
Did you know you may be able to incorporate your online activity in your continuing professional development (CPD) hours for revalidation once you become a registered nurse?
To revalidate, you must complete 35 hours of continuing professional development (CPD) and of these, 20 must be participatory learning. Chats on X fall under participatory learning, which is a learning activity undertaken with one or more people, where you personally interact.
Remember to always keep it professional – X is a public platform, so be aware of patient and colleague confidentiality and use discretion when discussing your work. See our 5 ways to protect yourself below.
5 ways to protect yourself
Social media expert Martin Thomas outlines the key things to remember when it comes to protecting yourself when posting.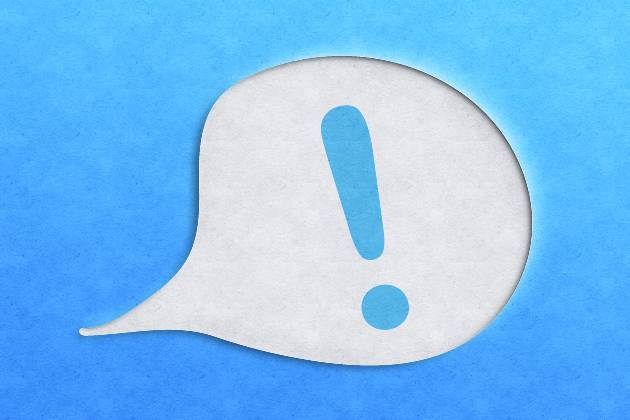 1.
Think before you post

Activity on social media stays there, so could have an impact on your future career, this includes things you share or like. Pause for a few minutes before hitting "send" and ask yourself, is this something that I would be happy for my family or friends to read? Try to avoid posting when you are angry or upset.
2.
Protect y

our professional reputation

Nursing staff and allied health professionals are held in high esteem and we all play a role in promoting our profession. Don't risk damaging your reputation and that of the profession by posting or sharing anything inappropriate on your professional and private social media. Even "liking" someone else's posts is considered by the law to be the same as originating that content.
3.
Never post information about patients or service users

Respecting patient confidentiality, including on messaging channels such as WhatsApp, is essential. Don't share photos, gossip or comments.
4.
Remember: nothing is private

No matter how carefully you adjust your privacy settings, everything you share can be found, and might come back to haunt you!
5.
Be careful with uniform shots

Protect your identity by avoiding posting pictures on social media that reveal where you're working. Be mindful of what's in the background of the shot and whether colleagues or patients can be seen.


Martin Thomas is the author of The Financial Times Guide to Social Media Strategy.

Most importantly: read the latest NMC guidance
The NMC has social media guidance, which is underpinned by the Code. This covers the need to use social media and social networking sites responsibly.
If you're concerned about someone's behaviour online, you should take steps to raise your concern, including if necessary with their university or employer. Contact the RCN for advice.
Follow the RCN on Facebook, Instagram, LinkedIn, X and YouTube.