Being a manager isn't the only option for ambitious nurses. If you know how to treat people and be a leader, you can focus on developing your clinical skills as a way of progressing your nursing career.
When I first started out, I didn't know where I was going and was told the only way for me to progress was to be a manager. But there are opportunities out there for you to develop your clinical skills, especially in the NHS.
Nurses now have the chance to take on more advanced roles than ever before in every field of nursing. Advanced nurse practitioners are implementing services and are now more autonomous in clinical decision-making.
If clinical work is your passion, pursue it. Patient satisfaction and making an impact in care was my drive to pursing a more clinical role.
A mentor's influence
The superb mentoring I received had a huge positive impact on my journey as a student and now as a registered nurse. Quite a few mentors stand out in my memory but the most influential was Debbie, who I worked with during my placement on a stroke unit. She told me she could see me as a specialist nurse in the future.
I'm still in touch with her seven years later, and on reflection, I can see she has all the attributes needed to be a director of nursing. But, like me, management was never her passion and patient contact remains her priority.
She could see me as a specialist nurse in the future
I learned so much from Debbie. She was never afraid to share her experiences and encourage me. She had all the characteristics and knowledge I aspired to have.
Debbie would always find time for her students too. I remember her drawing a picture of a brain for me when I was first learning about strokes. These small things stay with you and make a big difference.
Believe in yourself
Having such a supportive mentor transformed my ability to believe in what I can do. Having self-belief and confidence is so important. Nursing is a tough course, and you must believe in your ability and cultivate your passion to get you through.

Don't be afraid of failure though, it's part of learning and the way to success. It may not be possible to get it right first time, every time. The academic part of your nurse training is hard, so if you hit a rocky patch, don't give up. Brush yourself off and start again.
Debbie knew how to tell a student they'd got something wrong without destroying their confidence. Learning is a process, so ask if you're not sure.
It's OK to acknowledge your limitations and mistakes though. We're all still learning, and experienced nurses make mistakes too. However, to learn, you must go through these experiences yourself.
Uncertainty is normal
Whatever stage you are at with your nurse training, uncertainty is not unusual. It took me a little longer than some to get my nursing degree. When I finished my A-levels I wasn't sure what I wanted to do, so I studied for a degree in biochemistry.
It didn't take me long to realise that I didn't want to be a scientist; my passion lay in nursing. So, after I graduated, I worked as a HCA while waiting to get on the January cohort.

I quickly felt an affiliation to stroke nursing but not everyone feels that quick connection to a particular field, so I'd recommend making the most of your placements.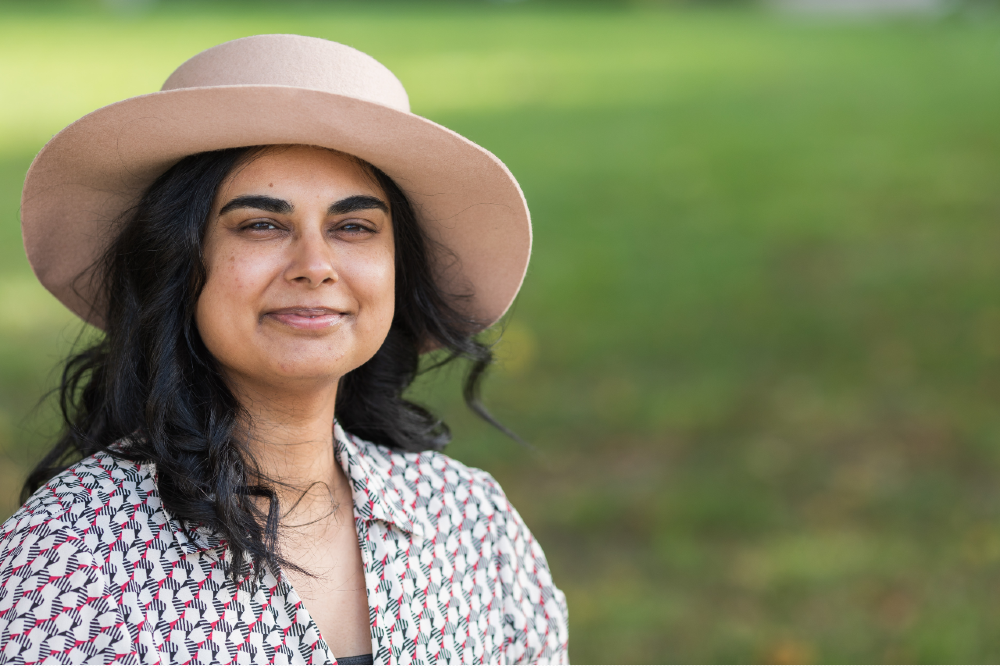 One mentor advised me to set some personal goals during my placements. Ask yourself if you like surgery, for example. Can you imagine yourself working in this field or on this ward in the future?
Don't get so immersed in your academic work that you lose sight of the bigger picture and your long-term goals. And take time to reflect. Don't see reflection as a tick-box exercise but something that can really help you grow if you do it all the way through your placements.
I've now been working for the NHS for 10 years and my career journey has developed from many different roles such as health care assistant, nursing student, registered nurse, stroke research nurse, specialist nurse and now trainee advanced nurse practitioner, working for a stroke service.
Don't get so immersed in your academic work that you lose sight of the bigger picture
I'm proud that I've advanced my career while maintaining patient contact, but my learning continues.
I'm also pursuing a Master's degree in advanced clinical practice and I'm sure that all my nursing experiences, including the less positive ones, will help me develop further so I can become the role model I aspire to be.
Your career
The RCN has a whole range of resources to help you on your career journey, including advice on CV writing, job applications, interview skills, different roles within nursing and much more.