'Understanding a patient's holistic needs can help them to feel empowered'
"You shouldn't be a practice nurse, you'll de-skill", "You need experience in a hospital first". These are some of the comments I received when I had a placement in a general practice setting.
But they are far from the truth. If anything, general practice placements reinforce the significance of practice nursing in delivering high-quality, patient-centred care.
Nurses in general practice have a diverse range of responsibilities, including performing health assessments, screenings, administering vaccinations and immunisations, providing wound care, managing long-term conditions, health promotion and education, and co-ordinating care plans for patients with complex needs.
They also have a pivotal role to play in educating patients on self-care.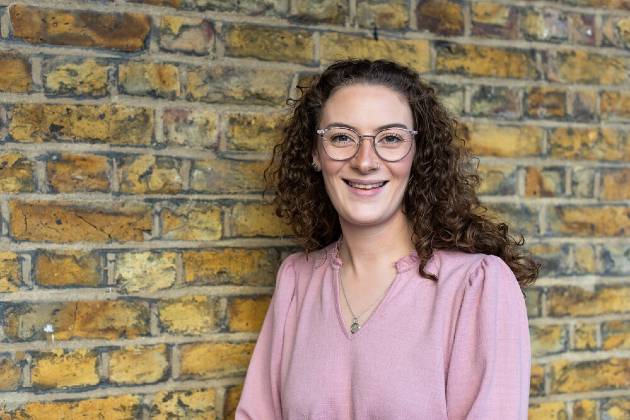 Above: second-year nursing student Emma
My placement in general practice helped provide me with the skills, knowledge, and attitude to thrive in a primary care setting and gave me great insight into the role of primary care nursing and the importance of continuity of care. I also had the opportunity to develop my communication and interpersonal skills, as well as appreciate the value of preventive health care.
The best part for me was being able to shadow and help two general practice nurses (GPNs) – one specialising in diabetes and the other in respiratory care. I also got to shadow health care assistants, pharmacists, registrars and the administration team. Having undertaken a venepuncture skills day at university prior to my placement, I was able to further develop my skills within the placement area and even get this signed off from my PAD (practice assessment document).
I am keen to demystify some of the myths nursing students can encounter
I enjoyed chatting with patients. They expressed not only their medical concerns, but sometimes more personal ones and I could then direct them to the social prescriber for further help and assistance.
Understanding a patient's holistic needs can give them more confidence and help them to feel empowered. I was happy to know I'd played a part, however small, in assisting them with this.
My only worry before my placement was that I wouldn't like the setting and would need to reconsider my future career path. In fact, the reality far exceeded my expectations. I'm keen to demystify some of the myths nursing students often encounter prior to a general practice placement.
Myth-busting
Myth 1
Student nurses in a general practice setting are just there to observe and have limited involvement in patient care due to Patient Group Directive (PGDs).
Reality
As a student nurse, active participation is key in the clinical team. Students can engage with patients, perform basic assessments, assist in procedures, administer certain medications, and participate in care planning.
Myth 2
General practice placements are less valuable than hospital placements.
Reality
General practice placements offer unique learning opportunities for student nurses: involvement in primary care, and developing skills in health promotion, preventive care and chronic disease management. Students will understand continuity of care and the importance of building therapeutic relationships with patients.
Myth 3
General practice placements are primarily focused on routine, repetitive, mundane tasks.
Reality
While some routine tasks are part of general nursing practice, such as vaccinations, immunisations and health screenings, there is a lot more to see. General practice placements give great insight into health assessments, care planning, health education, wound care, minor injuries and managing complex conditions – all bespoke to the patient.
Second-year nursing student and RCN Students Committee Member Emma Bird plans to pursue a career in a general practice setting when she graduates.
'It's changing your skill set, not losing your skills'

Above: third-year nursing student John
When I first started my degree, it became clear that not everyone has the same access to health care. They often don't understand their diagnosis until further down the line, but this can be too late. Certain conditions rapidly decline.
I'm passionate about working in general practice as I want to be on that forefront where I can build a rapport with patients, help them understand their diagnosis and educate them on conditions and lifestyle so they're more likely to be as healthy as they can be in the future.
In acute settings you don't always have time to talk to patients in depth, whereas in general practice I feel I can give the person that time. Though it might only be 15 or 20 minutes, it still gives you an opportunity to talk about things that might be overlooked in other circumstances. You get to see people for who they are.
A patient might come to their GP practice for hypertension checks but we're also assessing their mental health and then bringing everything together. We get the chance to provide people with knowledge about what makes a healthy lifestyle, what exercises they can do, and let them know what help is available to them in the community, which could be especially helpful if they have a lower income.
You get to see people for who they are
Having been a health care assistant for 20 years before I began my nurse education I have a lot of experience talking to patients who are living with their diagnosis – I've been there to deal with the aftermath. But now I want to get in earlier and make a difference. I think I'll get that opportunity in general practice.
People don't realise you can go into a general practice nursing career straight away. It's often – and wrongly – seen as an end-of-career job. Yes, there are some things I have learnt during my degree that I won't use, but there are so many more things I am learning and will continue to learn.
General practice is just changing your skill set, not losing your skills – we get to be in the unique and fortunate position to motivate people for the better.
Third-year nursing student John starts work three days a week as a practice nurse and two days a week as a research nurse after he completes his studies in January.