News
RCN lobbying success as changes are made to international recruitment code of practice
New guidance to avoid overseas nursing staff paying unfair fees will be included, but we continue to push for data on recruitment from 'red list' countries.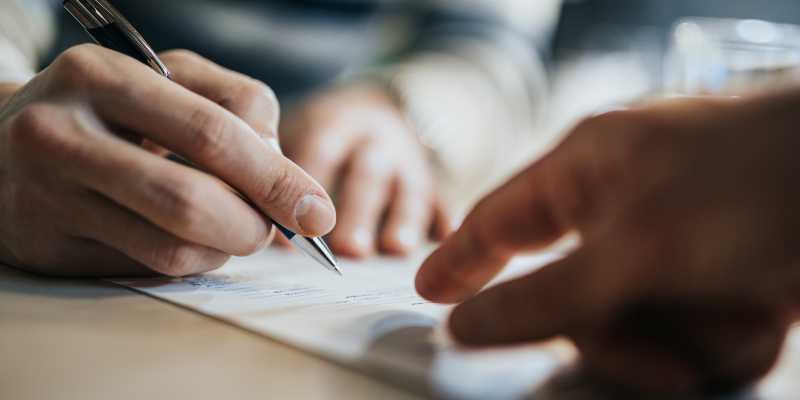 Connect with us:
Organisations must make sure that overseas nursing staff are aware of their employment rights during their application process so they can make an informed decision about moving to the UK.

The Code of Practice sets the policy for all UK nations and is the code for England – each of the devolved administrations adheres to the principles of this policy but will hold their own specific code to reflect the different organisational structures in each country.

To ensure more ethical recruitment practices, the Code of Practice, set out by the Department of Health and Social Care, now includes new principles on repayment clauses.

This follows accounts from international nurses facing unfair fees from some employers when trying to leave their jobs. New principles include:
a repayment schedule which is tapered based on years of service
for repayment fees to be waived in instances where the health and wellbeing of an individual is being adversely impacted and where the individual leaves due to bullying and harassment or poor working conditions
a requirement to make applicants aware of repayment clauses including an itemised list of costs to be reclaimed, and the need for costs to be proportionate and based on evidenced expenses incurred by the employer.
A Code knowledge test will also be introduced for organisations applying to be on a list of approved ethical recruiters. These changes are in line with the feedback we provided.

However, the RCN remains concerned that active recruitment is occurring given the high number of new registrants from 'red list' countries – those which the World Health Organization says face the most pressing health workforce shortages and must not be targeted for systematic recruitment by NHS or independent employers.

Responding to its publication, RCN General Secretary and Chief Executive Pat Cullen said: "The horrendous practice of international nurses being charged excessive fees to change jobs in the UK must end. Measures like requiring employers to produce evidence to support any charges are a step in the right direction.

"Employers must respect and apply these new rules and the UK government must clarify how it will ensure they are enforced, especially in the independent sector where nurses and support workers frequently face harassment from rogue employers.

"Ministers need to do more to tackle recruitment from 'red list' countries which are facing the most significant workforce challenges, and active recruitment is not permitted. While the UK government insists this is not being done proactively, recent data shows a ten-fold increase in recruitment from these countries.

"We call on governments across the UK to invest in expanding the domestic workforce, and to introduce bilateral agreements to ensure all international recruitment is mutually beneficial for countries, professionals and populations. Recruitment must be transparent, dignified and ensure that anyone in employment in the UK is free from exploitation."

At RCN Congress this year, members urged RCN Council to lobby employers to formulate human resource policies for ethical overseas recruitment of nursing staff, with transparent terms and conditions of employment.