What brought you to the House of Lords?
I didn't wake up one day and decide that the House of Lords was where I was headed, but I think my diverse and varied career has certainly played a part in me ending up here.
The one thing I did know quite suddenly was that I wanted to be a nurse.
I was volunteering at Abingdon Community Hospital as a nursing assistant and knew there and then that nursing was for me. Nurses were not graduates then, except in a very small number of places. I realised I wanted to go further and to do that I would need a degree.
I trained at Westminster Hospital and really loved my mental health placement which led to a post-registration course at Maudsley Hospital. I then went on to do a PhD at King's College Hospital.
I was on a mission. I wanted to be an agent for change and this drove me throughout my career, eventually leading to my position of Deputy Vice Chancellor at Plymouth University, and then on to the House of Lords.
I felt people were watching and I was absolutely determined to do my best
I was asked by a group of senior nurses to put my name forward to the House of Lords appointments commission to help boost the representation of nursing. Before me, there had been two peers appointed specifically for nursing – Baroness Audrey Emerton, who was a fantastic mentor to me, and the late Baroness Jean McFarlane.
Following further encouragement to apply I had a go and was absolutely overwhelmed when I was selected by the commission to be appointed as a crossbench peer.
The first two years were a bit anxiety provoking – I felt people were watching and I was absolutely determined to do my best.
What motivates you?
First and foremost, it's about the desire to reduce inequality.
I also deeply value care and kindness. I believe if you are caring and kind, people can cope with all sorts of difficult things.
And the other thing that has motivated me is developing the next generation and with that, striving to be a good mentor.
Are there a lot of nurses in parliament?
There are now about eight people with nursing backgrounds in the House of Commons, which is a lot more than there used to be. What is surprising is that we didn't have more nurses earlier on.
The nursing voice is absolutely vital in the House of Lords to ensure policy is directly influenced by the knowledge and application of our profession. If we aren't included, who will speak for us?
I believe if you are caring and kind, people can cope with all sorts of difficult things
What is your typical day like as a peer?
An average day will usually involve networking with a call – that could be with RCN General Secretary & Chief Executive Pat Cullen, the NMC, or the chief nursing officer. I have about two calls or face-to face meetings a week to talk about everything from nursing associates to advanced practice. There may also be a call with an All-Party Parliamentary Group (APPG) regarding access to education or mental health, for example.
As a crossbench peer, you have to think very seriously about how you're going to vote. Most weeks we will go in at 2.30pm on a Monday and sometimes we will sit very late. Other weeks we have two days of report for health and social care and might sit until midnight for four days. No week is exactly the same.
The key thing for me is to build relationships with influencers on all the benches because governments change. There's a lot of networking and interpersonal relationships involved as well as scrutinising legislation and helping to influence government policy. You might bump into someone you don't know particularly well and then end up having the most beneficial conversation of the day.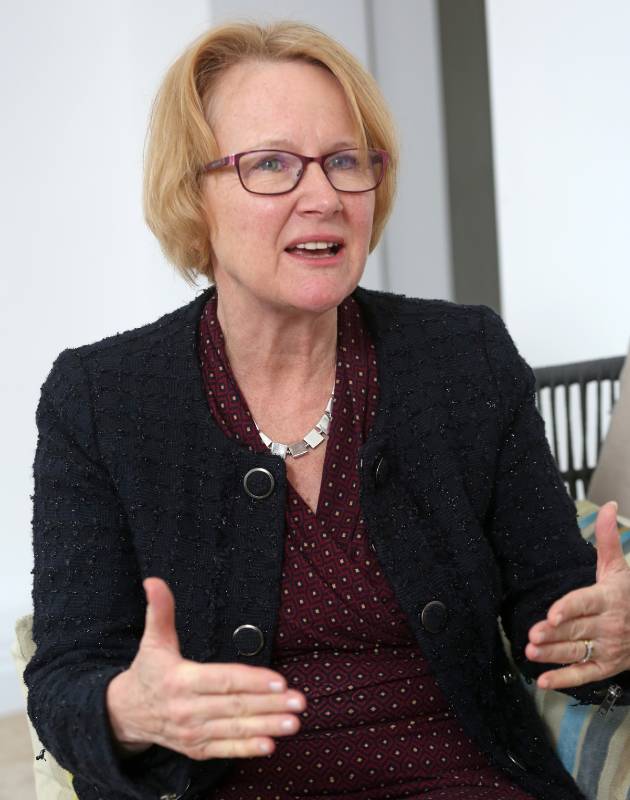 You tabled one of the amendments to the Health and Care Bill around safe staffing – why is it so important?
The ratio of nurses to patients is absolutely key to me.
I don't want this to be set in law, but I do want accountability for workforce planning and investment to be enshrined in law through the Secretary of State and the NHS Board, as well as directors and lead nurses in trusts being accountable for making sure the level and number of nurses they have and the skill level is appropriate for safe staffing delivery. The Secretary of State should report to parliament on the issue at least bi-annually.
I believe that if accountability is clear in the law, we would avoid some of the scandals we have seen in the past. It's not just directors and lead nurses – it's chief nurses and leaders of care homes I'd like to see made accountable too.
The ratio is essential as it enables nurses to give safe, quality care, and helps ensure a happy workforce which directly impacts patient outcomes.
The nursing voice is absolutely vital in the House of Lords
What can I do to influence things politically as a member of the RCN?
My first piece of advice would be to work on professional issues at local level and seek out ways you can get involved on the ground.
Secondly, join special interest groups at the RCN such as RCN forums as they provide a good mechanism through which to influence.
Thirdly, work with other health professionals in other fields to make change happen. Nursing can only very rarely create change as a standalone profession – we need to work with health professionals across the board.
What three changes would you like to see made to the profession over the next five years?
I'd like to see increased recognition of the role of nurses in the community and across care homes and non-acute care. I'd also like to see a clear pathway through – and an apprenticeships route – to nurse consultancy.
I'd like it to be made very clear so people know how to get there and what to do.
Finally, I highly value the contribution of overseas nurses but I'd like to see a reduction in the dependence on overseas recruitment over the next five to 10 years. Instead, there should be much more exchange, where nurses in the UK could go to work overseas, and vice versa.
Work on professional issues at local level and seek out ways you can get involved
Mary's bio highlights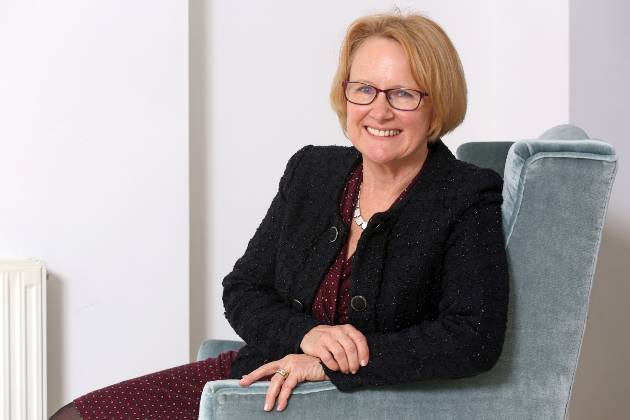 Mary Jane Watkins, Baroness Watkins of Tavistock, trained at the Wolfson School of Nursing, Westminster Hospital and then at South London and Maudsley Nursing School. She qualified as a general nurse in 1976 and a mental health nurse in 1979, working across community and in-patient mental health and acute settings.
Baroness Watkins was made a Nightingale Scholar in 1985 obtaining her PhD from King's College, London.
She is a Fellow of the RCN and Emeritus Professor of Health Care Leadership at Plymouth University and formerly the Deputy Vice Chancellor of the university.
The House of Lords
The House of Lords is the second chamber of UK parliament. It plays a crucial role in examining bills, questioning government action and investigating public policy. Crossbench peers are non-party political and by tradition sit on the benches that cross the chamber of the House of Lords.
All-Party Parliamentary Groups (APPGs) are informal cross-party groups that have no official status within parliament. They are run by and for members of the Commons and Lords.
About the Health and Care Bill
The Health and Care Bill sets out a package of reforms to the health and care system in England. Since the introduction of the bill, the RCN has been campaigning for amendments to tackle workforce issues, and a range of other areas which RCN members have said are important to the profession.
Interview by Sophie Goode. Photos by Apex