We launched our Nursing Workforce Standards in May to explicitly set out – for the first time – what must happen in workplaces to ensure the delivery of safe and effective patient care.
The 14 standards have been designed for those who fund, plan, commission, design, review and provide services which require a nursing workforce and can be used by members to assess how well their workplaces are supporting staff to do their jobs.
"They're a powerful tool for change," says Rachel Hollis, who chairs the RCN Professional Nursing Committee which oversaw the development of the standards. "They can be used as a benchmark to quality assess services, and where the standards aren't being met, used by RCN reps to raise concerns.
"We want the standards to make an impact, both at senior level to influence decisions on how to set safe staffing levels, but also on the ground so we see an improvement in members' working lives."
The pandemic focused our attention on how crucial they are
While the principles behind the standards aren't new, it's the first time they've been brought together in one place to represent the ideal approach to workforce planning and management. They apply across the whole of the UK and to every setting where nursing care is delivered.
Work on them began more than two years ago as part of a project to see what formal guidance was already available and what was missing, Rachel recalls.
"The standards needed to complement other safe staffing tools, fit with relevant legislation, and provide practical support to members," she says. "The launch of them was delayed due to COVID-19 but, if anything, the pandemic focused our attention on how crucial they are."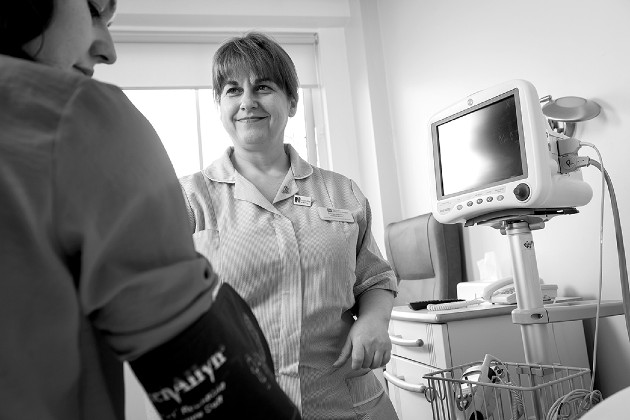 Conversation starter
The full standards have been sent to chief nurses and health care regulators across the UK. They can be used by reps to support individual members but also to work collectively to influence change, either through branch activity or partnership working with other unions and senior management. They're already being used in meetings with directors of nursing and at board level to conduct gap analyses.
"The standards can help you articulate the link between working conditions and patient care," says learning rep Jean Rogers, who's been part of the working group of active members helping to develop the standards and create related resources.
"It's not about asking reps to do more work in their role but giving them an extra tool to help them question poor workforce planning. They provide the language to help you fight for a consistent approach to safe staffing.
"Quite often individuals get blamed for making mistakes when there are system-wide issues. The standards can support conversations to move from who went wrong and who is to blame, to what went wrong and how do we fix it. They can also be used to help reflect on incidents, write statements and advocate for a safer, more effective nursing workforce."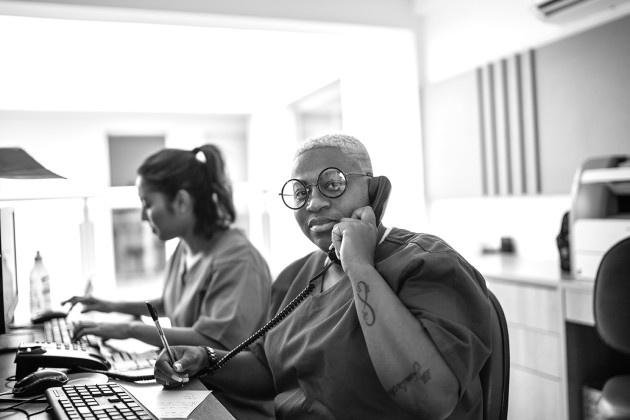 Though implementation of the standards alone won't resolve staffing issues due to the need to grow the nursing workforce, Rachel believes the standards could support organisations to retain, recognise and value the staff they do have.
"I'm determined to make sure they don't sit on a shelf," she says. "Let's get the standards out there so they make a real difference to our members and the quality of patient care they're able to deliver."
Next steps
We're using the standards as a framework to update our Ask. Listen. Act. resource to help reps and branch executives question and influence in their workplaces. This will be available in the summer, once it's been tested with our group of volunteers.
What are the standards?
The 14 standards are grouped into three themes.
Responsibility and accountability – outlining who is responsible and accountable for setting, reviewing and taking decisions on staffing levels and skill mix within an organisation.
Clinical leadership and safety – outlining the needs of nurse leaders with professional responsibility for teams, their role in workforce planning and the professional development of staff.
Health, safety and wellbeing – outlining what's needed to support staff to provide the highest quality of care, including safe shift working, the ability to raise concerns and the right to work in a healthy environment that prioritises staff wellbeing.
Five ways to use the standards in your workplace
In branch meetings to open conversations with members about what they're experiencing.
To assess how well your employer conducts workforce planning and management.
To articulate issues and raise concerns.
To support constructive conversations with nursing leaders around system challenges.
To start a dialogue with your director of nursing about what changes could be made to improve working conditions and support for members.