Suresh and his colleague Coumar have set up an association to support Indian nurses working in the UK, encouraging and empowering its members to progress in their nursing careers
In August, my colleague Coumar and I joined together with a few like-minded NHS leaders, and with support from the British Association of Physicians of Indian Origin (BAPIO), we set up the British Indian Nurses Association (BINA).
BINA, an arm's length body of BAPIO, is an independent, non-profit organisation that supports nurses of Indian origin working in the UK. We wanted to provide a much-needed voice for these nurses and offer a network of support, both in a pastoral sense and for career development.
One of our key aims is to nurture and develop the skills Indian nurses have by offering members informal coaching and mentoring to improve their interview skills and to help them think about their career progression.
We also want to provide pastoral support to Indian nurses who are arriving in the UK for the first time. We're working in partnership with local NHS organisations, culture-based associations and voluntary, community and faith groups to help to make sure these nurses feel welcome and at home, providing them with information about the local community and supporting them to build networks.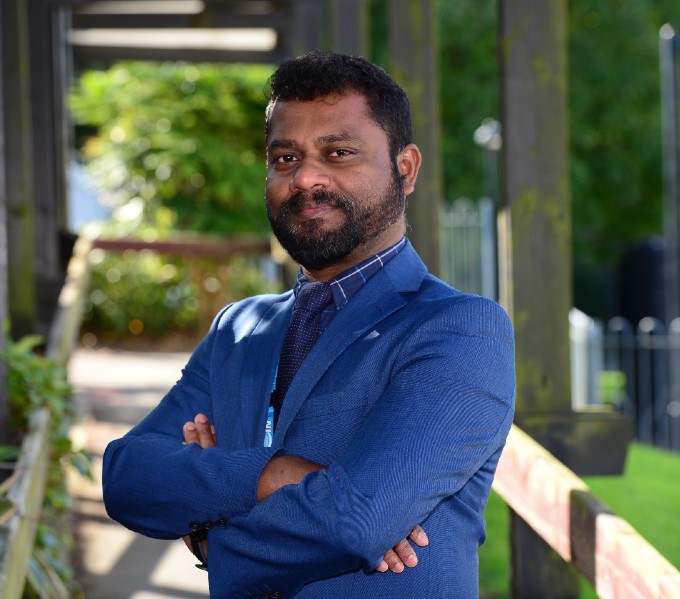 Above: Suresh
Those involved in running BINA and our members speak various languages and are from different parts of India. We want to link in with health care organisations so our members can be involved as part of the induction process to welcome nurses recently arrived from India, speaking to them in their own language to reassure and support them.
There are currently more than 24,000 nurses of Indian origin on the NMC register, the second highest non-EEA group, and the numbers are growing. We know that many of these nurses are also RCN members and BINA strongly believes in the RCN ethos of building a better future for nurses.
How the RCN supports international members
We have a range of information, guidance and advice to support international members, including information on working in the UK and career support, resources to help you with exams and revalidation, and networking opportunities.
RCN members can also access a range of member support services including counselling, peer support and immigration advice. Find out more about what support is available.
Putting ideas into action
Both Coumar and I trained to be nurses in India and came to the UK many years ago. We have seen first-hand some of the difficulties nursing staff from black, Asian and minority ethnic (BAME) backgrounds face in terms of inequalities and a lack of support for career progression. When we first arrived in the UK, we were excited. But, at the same time, we found it difficult to adjust to the new environment, create links with faith groups and meet our cultural needs.
I've been an RCN cultural ambassador for the past four years and the role has helped me to understand the issues BAME nursing staff face and how we can address these. The role has allowed me to have a positive influence by helping to reduce the risk of discrimination in disciplinary processes where I work.
I've also worked with colleagues to see how we can make changes to policies and processes to promote inclusion and bring people together to achieve change. Coumar is also involved in work to implement an equality, diversity and inclusivity strategy at his trust.
We are both dedicated to fighting for equal opportunities and inclusivity for BAME staff and we had been discussing the idea of setting up something to support Indian nurses for a while.
We want to empower Indian nurses to play a major role in changes at a local and national level
Although we didn't know of any associations specifically for Indian nurses, we knew that many associations to support health care staff from different backgrounds did exist. Coumar initially had a conversation with leaders from the British Association of Physicians of Indian Origin (BAPIO) a few years ago about bringing Indian nurses together under one roof. BAPIO has given us great support to turn our idea into a reality and is an inspiration to us because it has been running for more than 20 years and has built a strong voice, making changes at a national level.
When the COVID-19 pandemic hit and we saw the disproportionate impact it was having on BAME health care staff, we thought: "this is the time to do something."
In August, we brought like-minded leaders together using a WhatsApp group to communicate. Within a week, we had 240 members and the association started to grow very quickly. We engaged our members on our mission, objectives and values. We established our national structure with leads for various regions across the UK, ensuring that our organisation and its leadership are diverse.
We've also been working to build good relationships with national organisations, such as NHS England and NHS Improvement, Health Education England and NHS Professionals.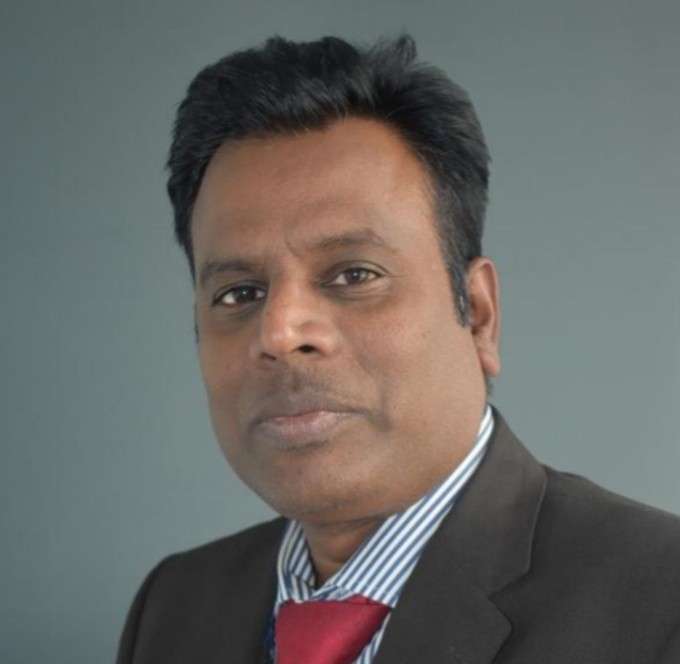 Above: Suresh's BINA co-founder Coumar
On 20 November, we held our virtual grand inauguration event to recognise and celebrate the contribution Indian nurses make to the UK health care system. We were humbled and proud to have speakers such as RCN Chief Executive & General Secretary Dame Donna Kinnair, Chief Nursing Officer for England Ruth May and Chief Nursing Officer for Wales Jean White join us.
We now plan to strengthen the pastoral support with the help of our BINA members by linking with NHS trusts and their BAME staff networks across various regions of the UK. We also have leaders from different professional backgrounds – management, clinical, academic, research and corporate sectors – who will be building on the support we can offer to the members for their personal and professional development.
The lack of representation of Indian nurses at senior management and leadership levels in health care is concerning and we know that BAME staff face structural inequalities and other challenges. As an integral part of the health care system, we want to empower Indian nurses to play a major role in system changes at a local and national level, encouraging and supporting them to become future leaders.
Find out more
Suresh Packiam is BINA's general secretary and Coumarassamy (Coumar) Marimouttou is BINA's chairperson. For more information about BINA, visit BINA's website or email admin@binauk.org