I'm a community staff nurse working with newly arrived asylum seekers in Glasgow. I'm relatively new to the profession. Although I joined the nursing register in September 2019, at the time, I was also Chair of the RCN Students' Committee, so it wasn't until May 2020 that I applied for my first post.
I'm motivated by reducing social injustice and health inequity and believe that achieving equality, diversity and inclusion in health and social care must always drive us. This belief drove me as a student leader and continues to now that I'm a registered nurse. It's also why I applied to work in asylum health and why I'm undertaking a masters degree in public health.
Share knowledge
When I applied to join the steering committee of the RCN Nurses in Management and Leadership Forum, they recognised the need for balance and inclusion and saw potential in me and what I could offer as an early-career nurse. I don't have a formal nurse manager or leadership role, but I held several student leadership positions. So, when I applied for the steering committee, it felt like a natural progression, and the forum thought I would bring fresh and differing perspectives.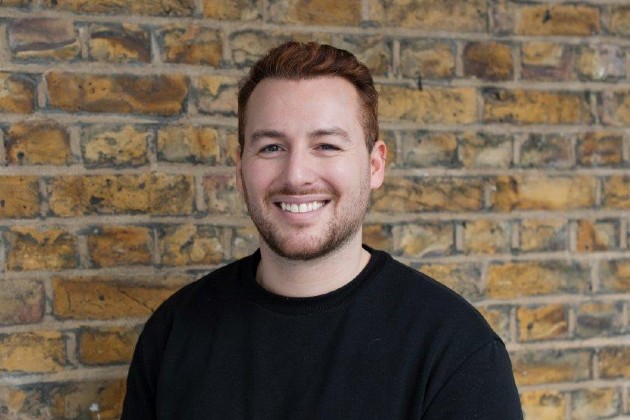 Above: Craig Davidson
Now, I don't believe extracurricular leadership roles should be an expectation of all students and newly registered nurses – life can be hard enough, and each of us is on a unique journey. But I do think each of us can find a way to lead and influence, even in junior roles.

Despite the fact we may have limited experience as leaders, we come out of university with the most up-to-date evidence base. We know exactly how things should be operating based on current guidance. Many students and newly registered nurses have also had previous careers with transferable leadership and management skills – for example, I was a duty manager in a call centre.

To complement this, I believe it's essential for students and newly registered nurses to develop culturally aware emotional intelligence and use it to navigate the system. We may have ideas about how to improve services. However, we must make suggestions in a way that doesn't alienate people; passion for change and service improvement can be misconstrued as arrogance or over-confidence if it's communicated insensitively.
Think about what you can do today to make a difference
When I was a student, if I didn't understand something, I would ask questions, and if my colleagues didn't know the answer, I would go away and research it. Once, I brought in a research paper, which we used as the basis of shared learning. That made me feel included and as though I had influence within the team.
We often think of more experienced nurses as role models, but role modelling is incredibly important for all of us, regardless of experience. At all times, I suggest you try to be the nurse you want others to aspire to. Ask yourself: what do I stand for?
I would urge all nursing students and newly registered nurses to build their unique identity, their "brand". One way to do this is by writing a leadership statement that defines your beliefs and values – something concise that you can apply to your early career and develop over time. It will indicate that you have credibility and, even at this early stage, influence. Ultimately, influence is what lies at the heart of leadership.
What can you change?
You may find Stephen Covey's Circles of Influence and Control model helpful. This encourages a focus on areas where you can bring about change.
For me, this lies in trying to achieve social justice and health equity. In my current role, as part of our initial assessment, we ask newly arrived asylum seekers routine questions, enabling us to register them with a GP and link them to other relevant services. I noticed we weren't asking them about protected characteristics under the Equality Act 2010, such as sexuality, gender identity or religion – reasons why people often flee persecution in their own country. When I raised it, my team leader said, 'you're absolutely right', and within days of me joining the team, we made changes to the initial assessment questionnaire.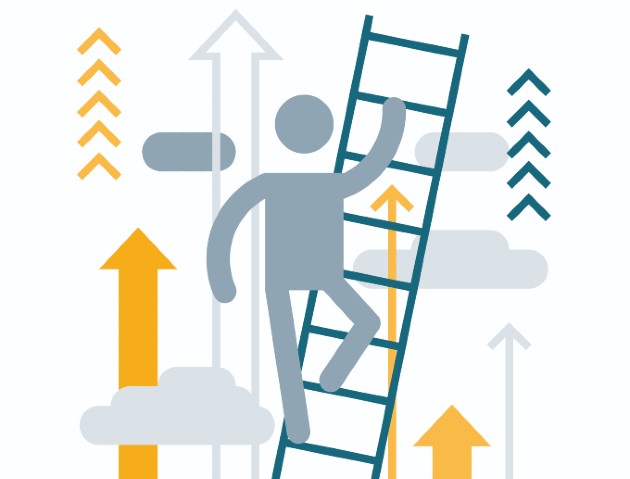 Since then, many people from the LGBT+ community have been able to identify themselves as we are asking the question. Subsequently, we've been able to link them to relevant third-sector organisations, and refer all men who have sex with men to our sexual health services for screening, HPV and Hepatitis B vaccinations.

As a student or newly registered nurse, you can become overwhelmed by everything you feel needs improving. We all know the health and social care sector is not in the best condition it could be. To avoid this feeling, focus on what's important to you. Think about what you can do today to make a difference.
Speak up for others
I'm fully aware of the irony of me talking about leadership and influence as a white, cisgender male. I identify as homosexual, so I am within one of the protected characteristics, yet men in nursing management and leadership are grossly overrepresented in a workforce that is 90% women. I acknowledge that despite working hard, my sex, gender identity and ethnicity may, consciously or not, have resulted in many of the opportunities I've had. Bias exists – that's undeniable.
Yet leadership can also mean challenging injustice. My experience means I'm now able to challenge it from within. From my position of privilege I can ask: why I am sitting at this table when you could have, for example, a woman, a Black person, or a transgender representative?
Leading when you're not 'in charge' is possible. You can always take small actions, and I firmly believe that small actions really do lead to big changes.
Craig Davidson is a public health community nurse in the asylum health bridging team for Glasgow City Health and Social Care Partnership.