In summer 2020, Hiyas (pictured) was at the point of giving up nursing. Although the pandemic was in full swing, there seemed no hope of doing the job she's trained for. As a refugee from the Philippines, she'd struggled for four years to find nursing work in the UK.
"I thought, here I am, a refugee – how do I find a route into nursing? I felt lost," says Hiyas.
RefuAid, a charity that supports refugees into employment, changed all that, offering a scheme which gave Hiyas hope for the future: "All of a sudden, I discovered just what I was looking for."
The programme was developed at Liverpool John Moores University by RCN member Steven Colfar, alongside RefuAid, to support qualified refugee nurses to find work in health care.
"It's very difficult to get into the NHS and restart your career without some sort of structure to help you," says Steven, who is Director of Nursing and AHP Workforce for the North West at NHS England/Improvement.
"Our programme helps empower refugee nurses to lead an independent life and transition into the NHS family safely and effectively."
Some refugee nurses have come from a place of absolute helplessness to doing what they love
Steven began working with RefuAid to support delivery of the government's pledge to have 50,000 additional nurses in England by 2024. In February this year, Hiyas became one of 14 "pioneer" refugees from Ethiopia, Sudan, Iran, Philippines, Gambia, Honduras and Myanmar, taking part in the resulting four-week programme.
Participants experience practical exercises in a simulated hospital environment, support with communication skills and the English language, and also have their qualifications and previous employment checked.
Many refugee nurses lack confidence at the start. "Imagine it: you arrive here with no support, often no money, possibly no references. You're confused by the application process and you're just trying to survive," says Steven.
"Some refugee nurses have come from a place of absolute helplessness to a position where they can use their skills doing what they love.
"One nurse described the programme as 'a ray of light'. It has a transformational effect on everything."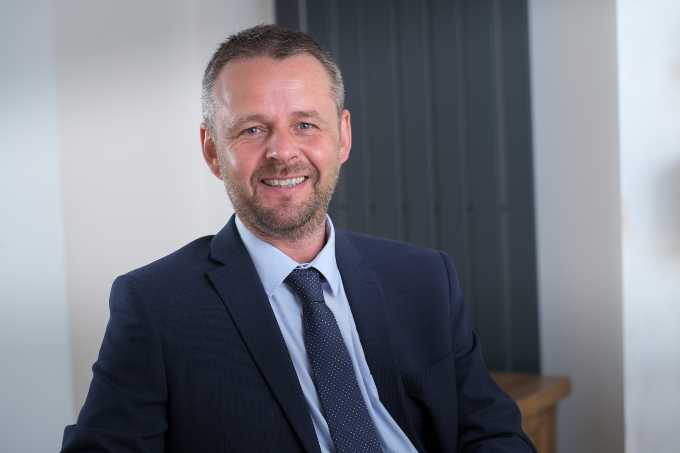 Steven Colfar
There's no pass or fail at the end of the programme. "Instead, we link in with employers and give individual feedback, assessing each person's level and helping to arrange appropriate job interviews," Steven explains.
"Some are not quite ready to work as a registered nurse due to the need to acclimatise to the NHS, so we find them employment as a health care assistant and then they're able to progress that way when they're ready."
Everyone on the first couple of cohorts was offered employment at the end of the programme and the aim is to get them work at their nearest trust.
Nursing is my destiny, despite some bumps in the road
Hiyas was offered a job as a health care assistant in Liverpool but experienced problems with accommodation. She now hopes to find work in Cardiff, where she has been living for the last four years.
"I was nervous when I started the course but everyone was very welcoming," she says. "The experience lifted me up and reminded me that nursing is my destiny, despite some bumps in the road. I now have more confidence in myself."
Despite not getting straight into work, Hiyas is optimistic about the future and she's focused on becoming a registered nurse as soon as she can. In the meantime, she's looking forward to being a health care assistant.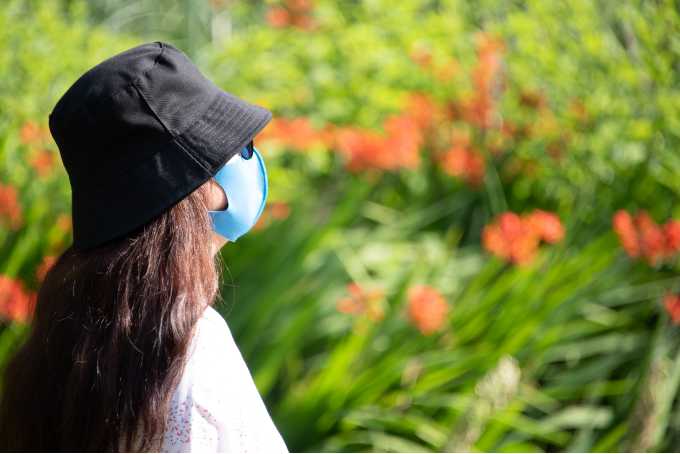 Hiyas in Cardiff
Further programmes will run in autumn 2021 and January 2022. This time, the goal is to secure a health care assistant employment offer for each refugee before the programme begins.
By working with RefuAid and Talent Beyond Boundaries – which assists refugees and other displaced people moving internationally for work – Steven and NHS England aim to identify refugee nurses who are facing danger and uncertainty and assist them in obtaining a UK work visa.
The plan is for five trusts nationwide to offer employment to 25 nurses – predominantly targeting experienced nurses living in refugee camps in Jordan and Lebanon. By January 2022, every region in England should have participated in the scheme and there are hopes to expand it.
Once one door opens, other doors will keep opening
For Hiyas, the programme has restored her hope: "It changes everything. I really hope health care worker refugees and asylum seekers, not only in the UK, can get back into their chosen profession and not give up because there will always be a way to get there, wherever they are.
"Once one door opens, other doors will keep opening. I am optimistic. Yes, there may be difficulty, but I know I can do it. I want to nurse and I just have to keep pushing until I get there. With support from RefuAid and now the programme, I can do this."