Have the men had enough?
Margaret Forster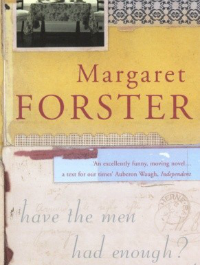 Tony Arthur, Professor of Nursing Science
Reason you chose this book
This novel illustrates the enormous impact of dementia on individuals and families. It was written a quarter of a century ago but it is extraordinarily relevant in showing the sense of powerlessness people feel in the face of services which are complex to navigate and often inadequate.
Review
This is the story of a woman with dementia and worsening cognition as seen through the eyes of different members of her family. Somehow Forster has taken that premise and turned this into a page-turner that grips from the outset. Perhaps that's because it often is so difficult to predict the trajectory of dementia and to know how to respond. It forces the reader to question phrases like 'users and carers' views' because this novel demonstrates that there often isn't a unified view and this creates huge tensions within families.
Page last updated - 03/08/2019