The Voice of Nursing: Who
From Victorian times to the present day, the image of the nurse has taken on many roles in our imagination.
Many nurses died serving their country during the First and Second World Wars.
The media consistently portrayed nurses as angels during wartime, which did little to help the College's aims to establish nursing as a profession. On the other hand, nurses in the Victorian novel (often referring to unqualified domestic servants) were portrayed as poorly educated, lazy and regularly drunk.
Two conflicting stereotypes of nursing, the 'naughty nurse' and the 'selfless angel' have long featured in TV and film.
From Barbara Windsor's Nurse Sandra May in 'Carry on Doctor' to the saintly Cynthia in 'Call the Midwife'. These images persist in the public imagination although they have little to do with the lives and work of nurses today.
"Now there was one girl in the school who'd been a little bit of a hero to me, you know, um - she was about five years my senior I suppose… and she went nursing. She lived near me and she'd gone at sixteen to a children's home in Southport and it all seemed very lovely, and… she was earning pocket money, so I thought well - I could be happy doing that. My mother had been a children's nurse and she was very happy to think of me doing this."
Hetty Hopkins on why she went into nursing
Oral History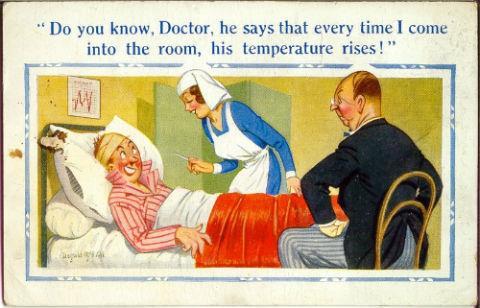 Illustrated cartoon postcard
'The Exceptional Nurse' postcard
"If her patient's jelly looks too much, I'm sure it's not a sin, To reduce it just a little before she brings it in"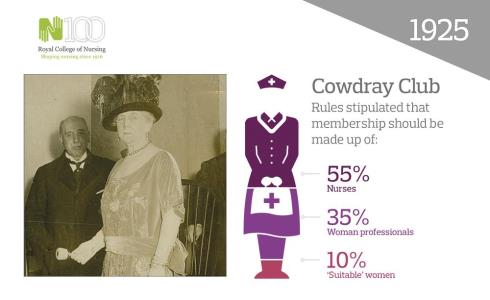 Page last updated - 03/08/2019