"Genomics is the study of the body's genes, their functions and their influence on the growth, development and working of the body – using a variety of techniques to look at the body's DNA and associated compounds." (NHS England, 2019, Genomics). Genomics is a central element towards greater personalisation of care with potential ethical, psychological and social implications. Use this guide to find information resources about genomics and genetic nursing including books, reports and journal articles.
Books
Book Subject Searches
Journal articles
Use these links to see details of journal articles on each topic.
Journals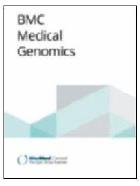 Videos
Genomics England (2015) The 100,000 Genomes project – Jessica's story (video).
NHS Health Education England (2018) Genomics education programme: nursing in the genomic era (video).
e-Learning
This subject guide relates to:

Abigail Kleboe
Editor of this guide
RCN Library and Archive Service
Page last updated - 13/06/2022