ThruText is an online tool for peer-to-peer texting that allows meaningful conversations to take place between members. It's been especially helpful throughout the COVID-19 pandemic when speaking to people in workplaces was much more difficult.
It isn't about sending text messages to the masses. It's about having real, person-to-person conversations that help members get involved and take action.
Members receive messages like any other text, but they're sent using the ThruText website, which allows members' contact details to remain protected while allowing for conversations about the issues that affect them, local actions, ballots, and so much more.
In the late summer of 2021, we used ThruText as part of our pay campaign to encourage members working for the NHS in England and Wales to vote in our ballots.
Since then, reps and other activists have been trained in using the technology and have been making good use of it for member-to-member engagement. We spoke to five activists to find out about their experience of using ThruText.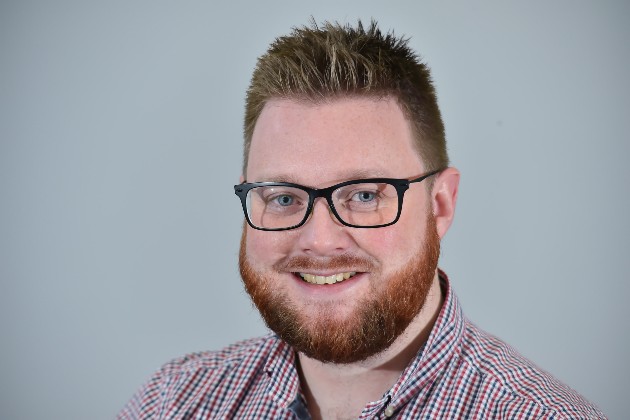 Above: Andrew Doherty
Andrew
In January 2022, RCN members in Northern Ireland were asked to vote in a consultative ballot on the 3% pay award for HSC staff on Agenda for Change terms and conditions. As part of that, I used ThruText to try and engage with as many members as possible ahead of the ballot.
It's a very user-friendly online platform and it can be used on any equipment, such as the trust's desktop computer, my RCN iPad or my personal laptop, as it's web-based. This made it really convenient to use as a busy activist – I could fit it around when it worked for me, wherever I was.
We generated some pre-written questions to use, such as "are you aware of the ballot?" and "do you understand what the ask is?" Having pre-written questions is useful for timesaving, but ThruText also has a free text box where you can input whatever you'd like, where the responses aren't appropriate or don't provide enough information.
I could fit it around when it worked for me, wherever I was
The North Western patch of Northern Ireland is a wide geographical area with a large number of members so there was potentially a large number of people to reach.

My initial message went out to the first tranche of members and it introduced who I was and confirmed I was a local rep. I asked, "have you cast your vote in the ballot?" Within 10 minutes, I had 300 responses.
Once I found out they'd voted, I'd also ask if they could spread the word to three of their colleagues, so that engagement continued.
In the modern era we live in, text messages could be viewed as a more traditional method of communication and I think more people are likely to engage with that. People get so many notifications on social media; a message can get lost in the noise. ThruText allows you to cut through that and go more directly to the member.
My top tip for using ThruText is to embrace it and don't worry. It's really easy and intuitive to use.
Andrew Doherty is a registered nurse, staff side secretary of his trust, RCN steward, Secretary of the North Western Branch, and Northern Ireland Board member.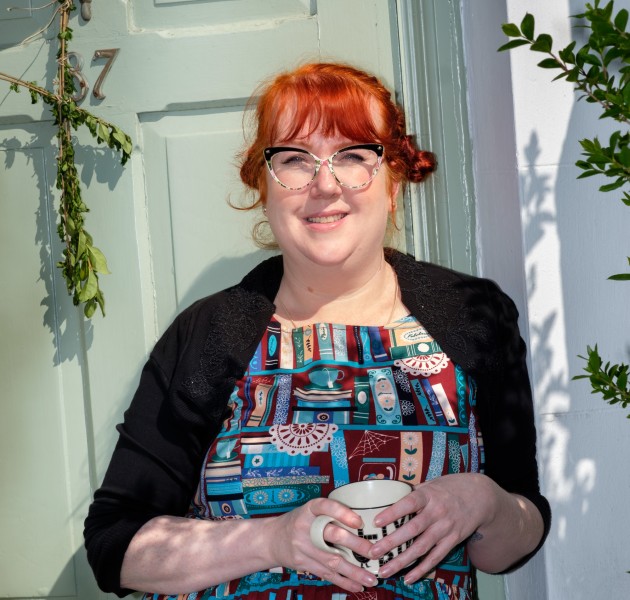 Above: Carmel O'Boyle, photographed by Ian Southerin
Carmel
When someone first mentioned ThruText I thought, "that's going to be a lot of work and I've already got loads going on". I tried using it anyway, and I was proved wrong.

It doesn't take that much time and effort, and it's very effective at engaging members. I was surprised at how easy it was to use, especially with the pre-written responses available.
The message that gets sent out is personalised. It says the name of the recipient on the text, so they instantly feel more connected, rather than receiving a blanket text.
I was surprised at how easy it was to use
I've got so much from it. I've got new people involved in my branch and I feel like engagement is really high. It can start a conversation if the receiver is up for that, or if they don't want to they don't have to, so there's that element of control too.
My biggest piece of advice for any new users of ThruText is don't panic. Take your time with it. It may feel like a lot more work but it's actually incredibly manageable.
Carmel O'Boyle is a nurse practitioner and Chair of the RCN's North West Regional Board.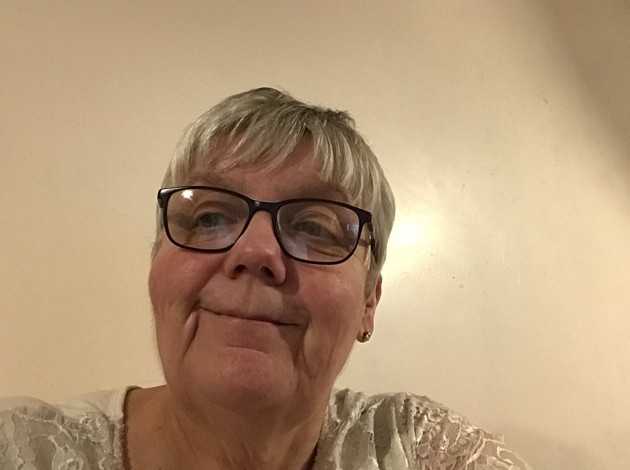 Above: Helen Williams
Helen
Geographically, my branch covers about a third of Wales, and lots of it is quite rural. It's hard to be connected with all the members across our patch but with ThruText I was speaking to people from across mid and west Wales.
I started using it during the pay campaign but have continued to use it to connect with members locally. When I began using ThruText, we were in the middle of the pandemic and we weren't allowed to walk the wards as usual.
I think it works so well because people are always using their phones and there's no risk of it going into their junk folder.
Helen Williams is an adult epilepsy nurse, RCN safety rep, the Mid and West Wales Branch Secretary and represents Wales on the UK Safety Reps Committee.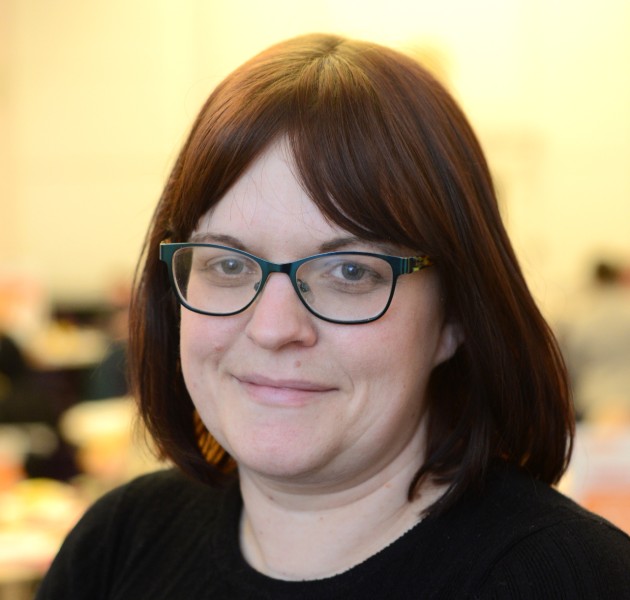 Above: Natalie Brooks
Natalie
I'm not that confident speaking to people, so using ThruText to engage with members during the pay campaign over the summer of 2021 was perfect.

It's my favourite thing to have come out of the campaign, I found it so empowering being able to communicate with so many different people.
The best thing about the messages is that they're personalised, and the receiver has a choice of having a conversation and asking questions, or just simply being reminded of something, such as a ballot or branch meeting.
It's so simple and effective. Our RCN Norfolk Facebook page saw an increase in members overnight after using ThruText, as we were directing people to engage with it.
My top tip for using it would be to set boundaries on when you're going to respond to messages – you can be quite absorbed by it.
Natalie Brooks is an emergency care staff nurse, RCN steward, Vice Chair of the Norfolk branch and Chair of Eastern Board.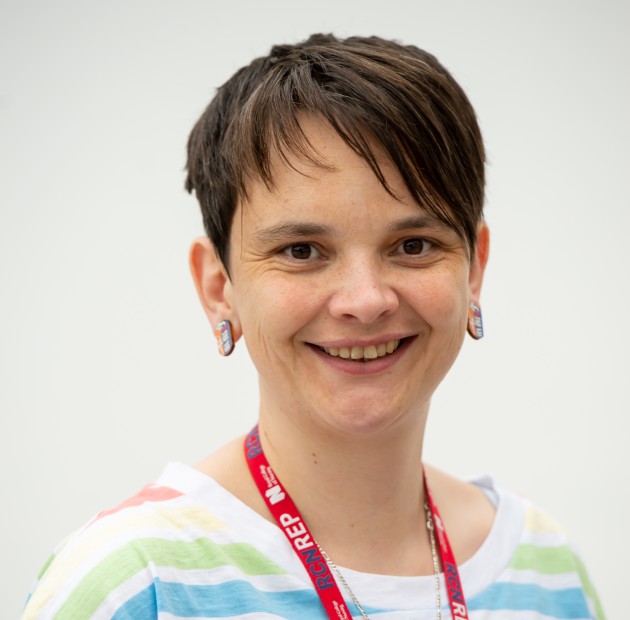 Above: Martha Gill, photographed by Steve Baker
Martha
I live and work in the island of Westray, one of the Orkney Islands in Scotland. I am currently the only RCN steward in Orkney, and I'm representing a lot of members who live on the other islands.

ThruText piqued my interest because of this, as a direct way to reach out and connect with other members – it's something I've been craving for a long time.
I think the key to using it well is making sure there's a human element to it
The first time I used it, I sent out a message saying: "Hi, it's Martha, I'm your local RCN rep. If you could change one thing about where you work, what would it be?" I got really good responses back from that.

I used it recently to let my local members know I would be at the hospital for Nurses' Day, and to come and have a chocolate and a chat.
I think the key to using ThruText well is making sure there's a human element to it. Using the pre-made responses is useful, but when you use the free text box to respond, make sure that it doesn't sound like it's a robot.
Martha Gill is a community island nurse and employee director, RCN steward and represents Scotland on the Professional Nursing Committee.
More information
While ThruText has primarily been used for the pay campaign, it can play a role for reps and branches in reaching out to members to have meaningful conversations about issues affecting them.
We're still in the testing phase, so there'll be lots of exciting developments on this soon.
If you want to stay up to date and be the first to hear about opportunities to get involved, take a look at our organising page and sign up to the mailing list.