Organising
Collectively winning change 
What is organising?
Organising is when members come together and through the strength in their numbers, win meaningful improvements and positive change to their lives and workplaces. Groups identify issues, and then collectively work together to bring about solutions on their own terms.

Organising is an opportunity for you and your colleagues to take action on the issues that threaten your ability to practice safely and effectively, from being paid fairly to creating clinical practice changes to having enough staff on shift to deliver safe care.
Organising at the RCN
You and your colleagues are experts in your workplaces and are best placed to speak for your patients and the profession. And when decision makers aren't listening, organising is way for members to collectively demand change, take action and ensure the right steps are taken by employers.

Across the UK no matter your job, employer, care setting, or issue, you can be part of the organising movement, leading on the issues that matter to you. No matter how big or small. The RCN is with you every step of the way. Together, let's use our voices to demand the changes we deserve.
Join our mailing list
To hear about more winning campaigns, the latest on organising at the RCN and future events, sign up to our mailing list.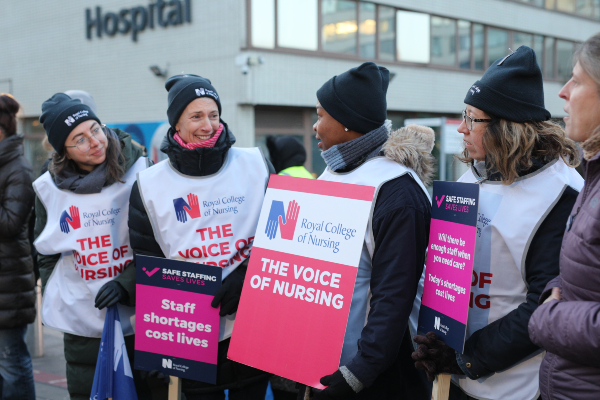 Turnout of strike ballot in NHS employers in England
Members working on Agenda for Change contracts in NHS employers in England were balloted on taking industrial strike action between 23 May and 23 June 2023. Results are now available showing the percentage of eligible members that took part at each employer.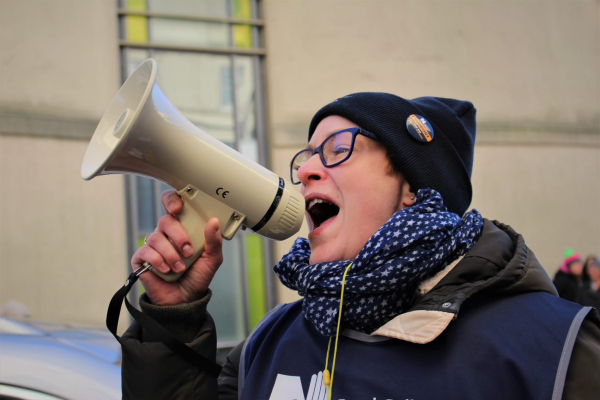 Building Power workshops
Join us for these expert-led workshops in building power at work. Together, we'll explore the steps you can take with your colleagues to ensure you're ready to act and win change on the issues that matter most to you, your colleagues and your patients.
Find out how RCN London members have secured fairer shift patterns and investment for additional staff posts.
Find out how Helen is working with colleagues and the RCN to tackle car parking charges where she works.

Find out how organising has helped give Carol Webley-Brown the skills to challenge workplace issues and make positive change happen.