What the RCN does
The RCN is the world's largest union and professional body for nursing staff.

The Royal College of Nursing is the world's largest nursing union and professional body.
We represent close to half a million nurses, student nurses, midwives and nursing support workers in the UK and internationally.
As a member-led organisation, we work collaboratively with our members to:
influence governments and other bodies


improve working conditions

campaign on issues to raise the profile of the nursing community.
Watch the video to see how we supported members at the start of the COVID-19 pandemic in 2020, and read about our achievements in the 2021 Annual Review.
We represent the professional interests of nursing staff working in the public, private and voluntary sectors.
We are on the NHS Staff Council, which negotiates pay, terms and conditions for NHS staff, and can also bargain for pay, terms and conditions with independent sector organisations. We are represented in social partnership arrangements in England, Scotland, Wales and Northern Ireland.
Our stewards, safety reps and learning reps provide advice and personal support to our members in the workplace, and work with employers to promote good employment practices, increased investment in learning and development, and improved health and safety in the workplace.

We support our members with free, confidential advice and information on legal and employment matters, nursing practice issues, career development, immigration, welfare, finances and more.
We support and protect the diversity of the nursing profession by actively promoting inclusion. Our Diversity Champions programme is designed to give members the skills to make sure their organisations are inclusive. We provide accredited reps with the support and tools to challenge discrimination in the workplace.
We lobby governments and other bodies across the UK to develop, influence and implement policy that improves the quality of patient care.
Through our campaigns we actively encourage health care officials and elected representatives to recognise the importance of nurses, nursing support workers and nursing students in improving outcomes for patients.
We are recognised experts in our field and provide advice to parliamentarians on developing healthcare policies through legislation, select committees, all-party parliamentary groups and parliamentary briefings, and attend all of the major UK party conferences. We have no ties to any political party and take pride in our political independence.
We are committed to lifelong learning and the development of our members.
In 2021, we launched a three-year education strategy which sets out plans to help all nursing staff achieve their learning and career goals with help of new education portal and other tools.
We also have one of the largest specialist nursing libraries in Europe with access to over 64,000 books, 1,100 e-journals, 1,500 e-books and key nursing databases.
We promote and engage in nursing research, recognising that high quality nursing research has the power to transform patient care.
We strive to be a sustainable, member-led organisation with the capacity to deliver our mission effectively, efficiently and in accordance with our values and core objectives.
Transforming to meet the future of nursing
Find out more about what the Royal College of Nursing is doing to shape the future of nursing.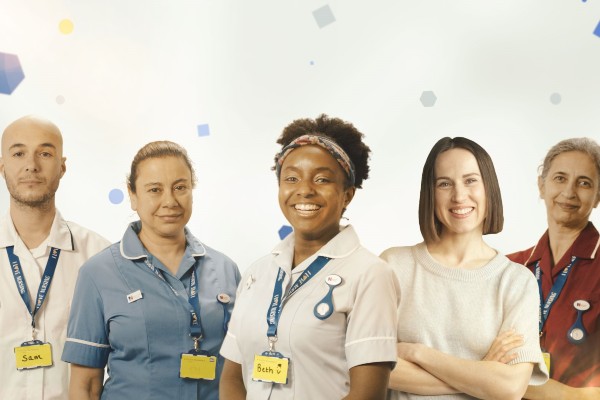 Join the UK's largest union and professional body for nursing
Whether you're a nurse, midwife, HCA, AP or student, you can get a huge range of benefits when you join the RCN.