RCN members have influenced a new law in England and Wales to better protect nursing staff from assaults
In autumn 2016, Ali Upton attended an RCN branch meeting where a member raised concerns that assaults on nursing staff didn't always result in prosecution.
"She felt that independent sector organisations were less likely to take things forward with the police," recalls Ali. "But when I looked into it in more detail, I found that some NHS organisations don't support staff to press charges either. Often the individual has to really push for something to be done."
Ali and her colleagues on the RCN UK Safety Reps Committee were determined that something needed to change.
In May 2017, they took the issue to the RCN's annual Congress so it could be debated on a national level. Here they garnered wider support from members and it was decided that the RCN would lobby for tougher criminal sanctions for people who assault nursing staff.
It's amazing that this all began with one member. Members lobbied for the scope of the bill to be extended and they succeeded
Now, thanks to tireless campaigning from members, the law in England and Wales has been strengthened. From November, the Assaults on Emergency Workers (Offences) Act 2018 will make it a specific new offence to assault emergency workers and health care staff who provide NHS funded care, including those working in the independent sector providing NHS services.
Ali says: "It's amazing that this all began with one member. Originally this legislation covered emergency workers such as paramedics, police officers, fire fighters, and nursing staff working in A&E and urgent care.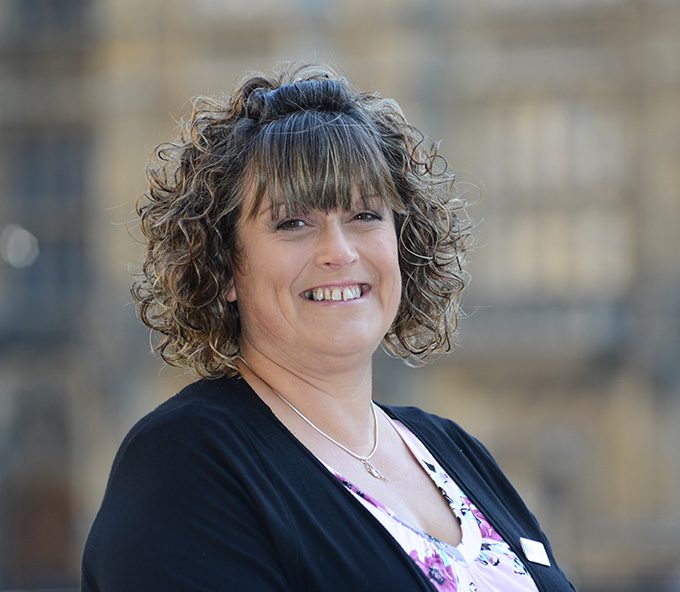 Ali Upton
"But members lobbied for the scope of the bill to be extended so it would offer protection to more nursing staff and they succeeded.
"They shared their own experiences of violence and aggression in the workplace, even visiting parliament to brief MPs and Peers, so they could highlight just how prevalent this problem is for nursing staff in all areas."
Longer sentences
The new law will mean tougher punishments for people who carry out attacks on nursing staff with the maximum sentence for a new offence of assault or battery doubling from six months to 12 months in prison.
Judges must also consider tougher sentences for a range of other offences, including grievous bodily harm.
"Of course we hope that harsher sentences will act as a deterrent," says Ali. "But this change in the law also sends a clear message to everyone that it is never OK to assault nursing staff. It should empower people to speak up and encourage organisations to support their staff properly."
We hope that harsher sentences will act as a deterrent but this also sends a clear message that it is never OK to assault nursing staff
As well as campaigning to extend the bill, the RCN has worked closely with Chris Bryant MP, who introduced the bill to parliament, and others who were backing the new law, to develop and refine the legislation as it passed through parliament.
"This success goes to show what members can do," says Ali. "Our membership can influence change and their hard work has made sure that all health care staff in England and Wales who provide NHS funded care will be better protected by this new law."
The RCN is hosting a summit on tackling workplace violence in October to bring together key organisations who have backed the bill and discuss how to support the implementation of the law.


Pictured below (left to right) are RCN UK Safety Reps Committee members Ali Upton, Billy Nichols and Denise McLaughlin at the Houses of Parliament, Westminster.
Five minutes with Chris Bryant MP
Chris Bryant MP introduced the Assaults on Emergency Workers (Offences) Bill to parliament as a Private Members' Bill in October 2017.
What were you hoping for when you introduced the bill?
Initially the scope of the bill was very narrow but I wanted to include everyone who worked in the public sector in emergency services who tried to save lives. I'm glad that in the end we won that battle.
How long has this law been in the making?
Another MP, Holly Lynch, tried to get the ball rolling in 2016 but it was only when I came top of the ballot and was guaranteed time to have something considered in parliament that we started to get somewhere.
What will this new law mean for nursing staff?
I hope that every single hospital will have signs up saying "if you assault any of our staff, you could go to prison for up to 12 months". They need to make sure that everyone knows this is the law.
The prosecuting authorities – the police and crown prosecution service – need to use this new law to protect NHS staff, nurses and other emergency workers.
It will definitely help to protect staff but every hospital should be making sure it has the proper provisions in place to ensure the safety of its staff. That includes a wide range of different measures. We should be looking at every single element. The NHS has a duty of care to its staff as much as it does to its patients.
What do nursing staff need to do?
They need to report assaults. We've realised that people think that in nursing, policing etc. there's always going to be a bit of violence and you've just got to get used to it. Well, we must say no to that. Nurses can't put up with it. They must report incidents.
How important has it been to have the support of RCN members?
It was vital that we had a coalition. Originally the Police Federation were campaigning for legislation just to protect police officers.
I wanted to extend it much beyond that to include all NHS staff and we wouldn't have been able to achieve that without the support of the RCN and other trade unions in this field.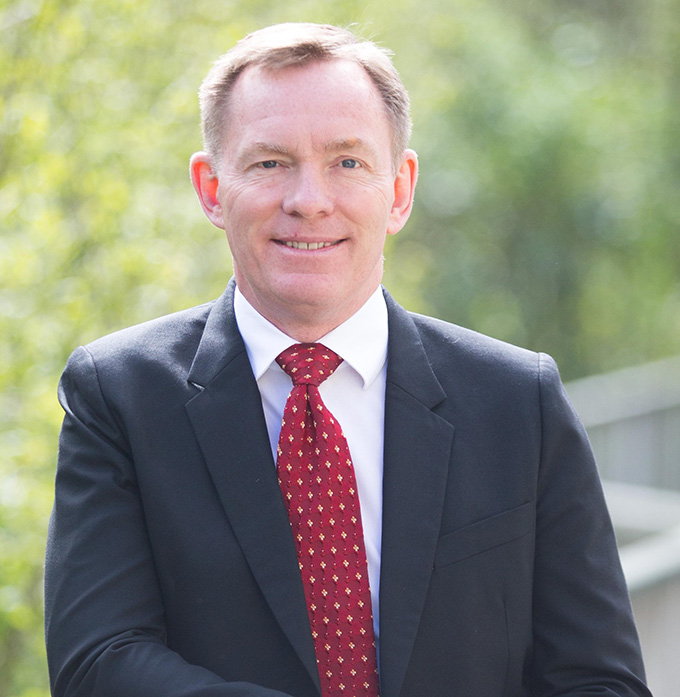 Chris Bryant MP
Shelley's story
Nurse Shelley Pearce thinks that although the new law will go a long way to help protect nursing staff, organisations still need to do more to support and protect victims of assault.
Recounting one violent experience of many, Shelley says: "A patient wanted to leave the ward, I challenged her so she tried to leave by forcing me into a lift with a broken piece of plastic to my neck. Once inside the lift I was able to call security who came immediately.
"That patient didn't have capacity so it was never a question of pressing charges. However, the next night I returned to work and was given responsibility for the same patient. Nobody mentioned the night before or seemed to know about it. No-one asked if I was OK.
"We need support after these sort of incidents and we need to learn from them. We also need to challenge the fact that this has become the accepted norm."
Those involved in developing the new law hope it will empower nursing staff to report assaults by reinforcing the message that it is never OK to assault nursing staff.
"It's wonderful that this law has been given the go ahead," says Shelley. "But my biggest concern is that staff have come to accept assaults as part of the job, especially in A&E departments where we experience some form of threatening behaviour every single day. Organisations should be telling staff that it's not part of their job to be treated in that way and nursing staff should be doing the same to one another.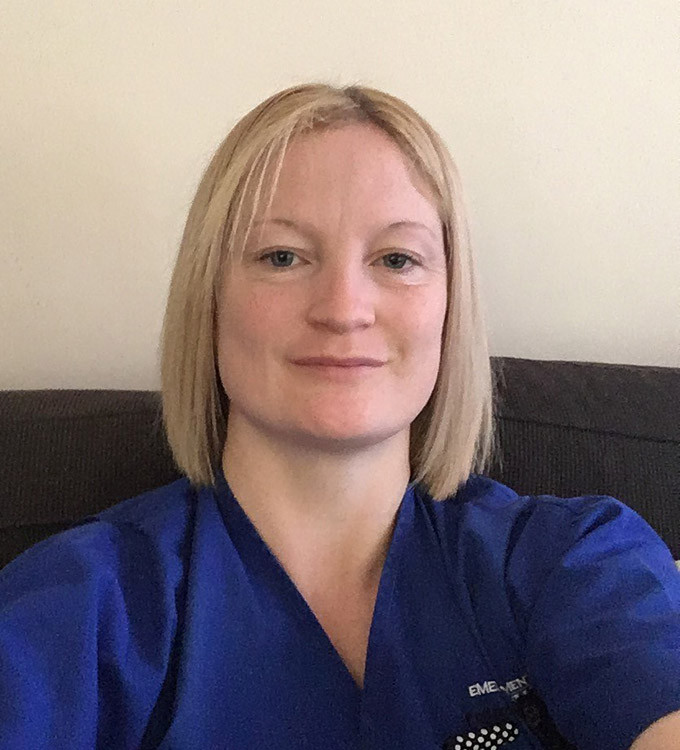 Shelley Pearce
"As nurses, we seem to put up with more. You get to the point where you think "well, it must just be me" because everyone else seems OK.
"You normalise it because it's your every day and that can mean you perhaps don't challenge it until you get really hurt. I hope this law will help staff to recognise that it's not OK."
Shelley thinks it would be beneficial for nursing staff in all areas to have training on things like de-escalation and breakaway techniques: "When I worked in mental health settings, every member of staff had some understanding of de-escalation and understood how to get out of a situation that had the potential to escalate.
"The most important thing is that we need to learn from incidents and feedback so everyone knows what's happened and what needs to happen differently next time.
"Of course there are often reasons why people behave in this way and become agitated. They need our care but that means we need therapeutic staffing levels. We need the resource to look after people in a way that doesn't put us at risk and that's the employer's responsibility. They should be putting things in place to protect staff and when things do happen they should be supporting staff to deal with it appropriately."
What to do if you're physically assaulted at work
Kim Sunley, RCN National Officer, has some practical advice for nursing staff to follow if they're physically assaulted at work.
Although the new law only applies to England and Wales, this advice is for nursing staff across the UK.
Make sure you're safe and seek help
Call for help and if it is safe to do so without endangering yourself, try to calm the aggressor. If it is not safe or you are working alone, make every attempt to leave the area. If there's any danger or risk to someone's safety or an incident is in progress you should dial 999.
Seek medical help for any injuries.
Report it to the police
You have a right to be safe at work irrespective of whether you are based in hospitals, in the community or other health care premises. All assaults and threatening behaviour should be reported to the police as soon as possible after the event, even if the assailant's behaviour may be due to a health condition or a result of treatment. This shouldn't stop you from reporting the incident.
Your manager should never discourage you from doing this. If you need advice, you can call RCN Direct on 0345 772 6100.
When the police arrive
Co-operate with the police. You can disclose identity information for the assailant (patient's name or address) as this is not considered confidential information.
While each case is different, the NMC code states that it is acceptable to breach confidentiality if doing so can be justified as being in the public interest, for example, protecting staff, patients or the public from further assaults, or if it's needed to investigate or prosecute individuals who have assaulted staff.
If you're worried about confidentiality or what details you can give the police, refer to your local policy and if you're unsure you can seek advice from your manager. If you work in the NHS in England, you can also speak to your organisation's Caldicott guardian.
Write down what happened
The police may not ask for a statement at the time of the incident and may return later to take one. It's helpful for you to have a record of what happened. Write down the following as soon as possible:
your details
where you were at the time of the incident
what you were doing
a description of the assailant
anything relevant that happened in the lead up to the incident including threats or abusive language
what happened during the incident and immediately after
the details of any injuries suffered.
It's useful to include a sketch or map of the area where the incident took place and to take a photo of your injuries.
You do not have to give an official statement to the police but if you don't then it is unlikely that the incident will go to court.
After the incident
Read your employer's policies on violence in the workplace and check for any specific processes in place that you should follow. Report the incident to your manager and report it in your organisation's incident reporting system as soon as you're able to.
It's a good idea to also report the incident to your local RCN safety rep if you have one. They can look into the incident and see what measures your employer is taking to prevent further incidents. You can also contact RCN Direct for support and for advice on potential legal compensation for injuries or, if you work in the NHS, injury allowance.
Getting the right support
Think about whether you need any further support, such as emotional support. Assaults and threatening behaviour can impact us psychologically and staff or witnesses can be affected differently with it sometimes taking time before a person feels the impact.
Some organisations offer a debrief following an incident and offer staff emotional support services. All members can also access the RCN's Counselling Service by calling RCN Direct on 0345 772 6100.
What should employers do?
Your employer should support you if you need time off work due to physical injuries or the psychological impact of your injuries. You may need a supported or phased return to work.
Your employer should also carry out an assessment of the risks to health and safety and decide on arrangements and protective measures which should be implemented to prevent further incidents.
If you want more advice on this, you can speak to your local RCN safety rep or call RCN Direct.
What if the case goes to court?
Before a decision about whether to investigate or prosecute an assailant can be made, the police need to know that the individual's condition didn't cause them to behave in this way. This information should be provided by the most senior clinician present.
For more information about what happens if a case goes to court visit one of the below:
More information
In Scotland it became an offence to assault medical practitioners, nurses and midwives in 2008.
No such legislation for health care staff exists in Northern Ireland but victims of assault can still press charges under existing criminal law on assault. The RCN wants to improve protections for all nursing staff.
If you want support or advice about violence at work, contact RCN Direct on 0345 772 6100 or visit violence in the workplace.
Words by Zara Davies. Pictures at the Houses of Parliament, Westminster by Gareth Harmer