The RCN careers resource will help you understand the development and career opportunities available for nursing support workers across health and social care.

RCN Professional Lead for Nursing Support Workers Ofrah Muflahi says it's a great place to start if you're at a careers crossroads or if you want to explore different roles.

"The large number of roles in nursing enables huge opportunity but can also cause uncertainty and confusion about the route that's right for you.
"There are so many opportunities out there for the nursing support workforce and you'll see from the resource the breadth of roles available. Career pathways and development are explored in a simple way which won't take too long to digest."

Each individual example and real-life case study contains information that will guide and support you to make the right career choice for you.
There are so many opportunities out there for the nursing support workforce
Ofrah adds: "Whether you'd like to develop your knowledge and skills within a different setting or undertake a formal qualification, there's something here for you."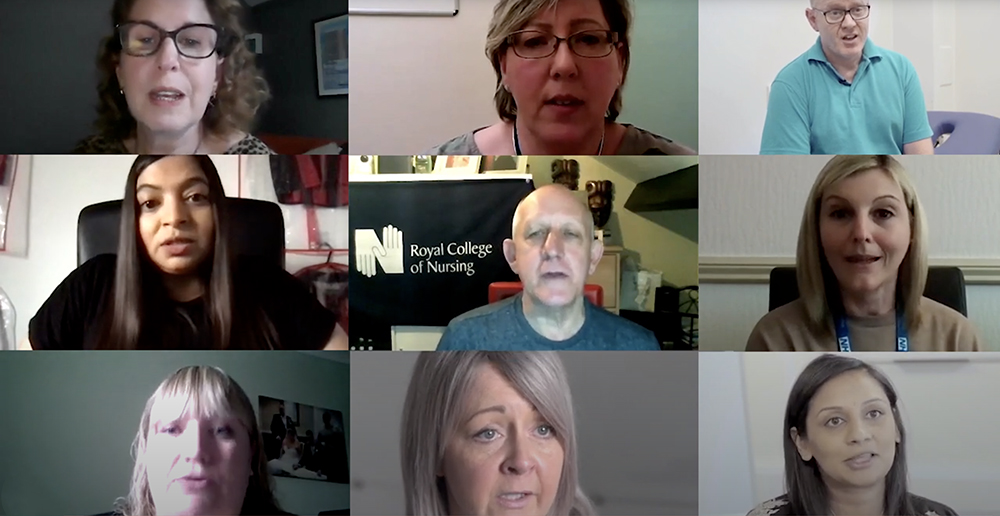 The resource includes a film introducing the nursing support workforce content.
The resource, which was developed in collaboration with Health Education England, is being continuously developed but already contains advice and case studies for getting roles from a range of starting points to:
working in a children's learning disability team
working as a cancer care navigator
becoming an associate practitioner in the community
becoming a nursing associate (England only)
working as a registered nurse and a registered learning disability nurse
using the apprenticeship route to become a registered mental health nurse
working as a health care assistant and an associate practitioner in the community
working in a clinical education role and as a research practitioner.
How to become an assistant practitioner
Davina's background and ambitions
Davina has been a community support worker for 18 years. She started working in care homes before moving to the local NHS trust. She worked for two years on an orthopaedic ward before moving to endoscopy as a senior technician and health care assistant. She never wanted to be a registered nurse, so she has decided to become an assistant practitioner.

She has a wealth of experience and expertise and a very good knowledge base to build on. She enjoys responsibility, likes working in a team and knows that in the community setting she will have an opportunity to work more independently, alongside registered nurses.
What is an assistant practitioner?
This is a highly valued and skilled support role that bridges the gap in many different specialties. Assistant practitioners (APs) take on more responsibilities than health care assistants, under the delegation of registered colleagues.

APs all work within defined local policies and parameters and are accountable for their practice, to their employer, patients and the law.
What personal characteristics will she need?
Empathy, patience, understanding, strength to commit to studying, and passion for the role and patient care.
How would Davina make the change?
She should take opportunities to develop and get on relevant courses. For example, NVQ level 3 in health, NVQ assessor award, level 3 PTLLS teaching qualification. Any continuous professional development is helpful if it builds knowledge and understanding.
What education and training does she need?
APs usually follow a therapy or nursing training pathway and undertake a level 5 two-year foundation degree in health or social care, which may be available as an apprenticeship programme. They complete competencies, written exams, referenced essays and presentations as part of their education and training. They also maintain a portfolio.

Davina must complete one of the following:
a BTEC higher national diploma or higher education diploma, gained through part-time study
a foundation degree (SCQF Level 8), gained through part-time study delivered by higher education institutions or further education colleges.
She also needs maths and English at either GCSE grade C and above or at level 2, and a minimum of NVQ level 3 in a health-related subject.
What should Davina do next?
Speak to other APs and her line manager about development opportunities. No one should be frightened to ask employers to support further training and education as these benefit patients.


Davina's story is adapted from the clinical support workforce section of the RCN nursing careers resource.