Beatrice, introduce yourself.
My name is Beatrice Kasase. I'm a clinical lead at Berkeley Care Group and an RCN learning rep.
What does being a rep mean and who can become one?
Becoming an RCN rep gives you the chance to make a real difference to your patients, the working lives of you and your colleagues, and even the future of nursing.
If you're an RCN member and a registered nurse or nursing support worker working in the NHS or for an independent health care employer, you can apply to become an RCN learning rep, health and safety rep or steward.
Being a rep is rewarding. You get support from a close community of reps and RCN staff. Ongoing learning and development helps you become active as a rep and you learn new skills which can enhance your nursing role. Students are not eligible to become reps, but there are other ways you can get involved as a student member.
You're a learning rep. What does that mean?
Learning reps help members meet their continuing professional development needs so they can deliver safe and effective nursing care.
The role is really varied, but it can involve things like helping members plan and manage their learning and development, supporting the development of training, organising events such as seminars and workshops, identifying knowledge gaps in the workplace and filling them, and promoting information, resources and support available to members.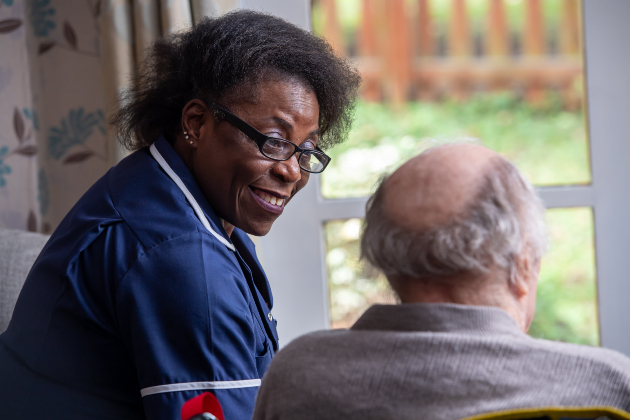 Above: Beatrice Kasase is an RCN learning rep at a care home
Why did you want to become a learning rep?
I was working in care homes and my employer identified gaps of knowledge within the workforce. They needed people to help with training and upskilling. I'm interested in the academic side of things and I'm passionate about my profession so I thought the opportunity sounded interesting. I applied to become a learning rep in 2018.
What underpins your passion for the role?
I want people to be working in a safe environment and for nursing staff to know the Nursing and Midwifery Council (NMC) code inside and out. Some people come into the profession without knowing the extent of learning and development they must do to keep up with the continuing professional development (CPD) required for NMC revalidation. But once you engage them and signpost them to resources and information, they perform better in their roles and progress through their nursing careers. It's really very rewarding and interesting.
What's the best thing about being a rep?
You interact with so many different people about so many different types of issues, it's fascinating. For example, in the care home where I work, there could be issues to do with the employer, or the residents, or the staff. There's so many elements at play. I also enjoy working with the other reps at my employer – the health and safety reps and stewards – and we collaborate and work holistically with one another.
How does being a learning rep work with your clinical job?
For me, the two are intertwined. I'm a clinical lead so a big part of my job is to make sure the correct nursing standards are in place and where there are gaps, that's where my learning rep role comes in.
However, many will find the best way of allocating time for their rep duties is through union facility time. Facility time is, ultimately, about giving RCN reps the time and facilities to undertake their role and make a difference in the workplace.
The way that unions support and represent their members in the workplace is legally underpinned by the Trade Union and Labour Relations (Consolidation) Act 1992, which explains the statutory right to reasonable paid time off to carry out trade union duties and to undertake the training required to do your role.
An employer should know and understand the right of trade union representatives to time off. When reps are accredited, the RCN writes to the employer informing them of the staff member's new rep role and re-stating their right to time off.
What successes have you had as a learning rep so far?
I've recruited a lot of RCN members, especially new colleagues who have come to the UK for the first time. Whenever there are new joiners, I always make an effort to explain to them exactly what the RCN is, and why it's so brilliant. I make sure they know the importance of the trade union aspect, which will help protect them, but also the professional side, which is always seeking to improve the nursing profession. It's good to remind new starters of the NMC code, and make sure they have all the resources to remain professional.
I always signpost to things that could help someone's progression – the RCN Library for example. It's such a good resource. I've also assisted and supported one of the care staff from being a health care assistant to a registered nurse.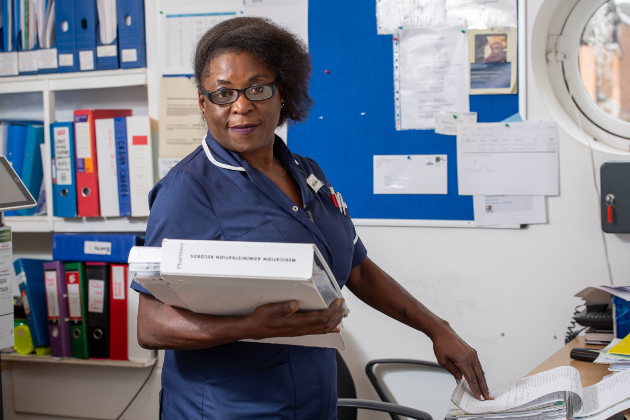 For nursing staff coming to the UK who are trained outside the EU/EEA, they must sit the Objective Structured Clinical Examination, or OSCE as it's also known. It's a competency test that's part of the NMC's registration process. I've helped many members through studying for OSCE.
Members know they can come to me with any issues – I'm equipped to give advice and am very familiar with all the help and support the RCN can provide too.
What would you say to somebody who is thinking about becoming a rep, especially in an independent health and social care employer?
My biggest piece of advice would be: find out what you're passionate about. Are you passionate about education? Health and safety? Do you want to support and help represent members in employment issues? You can only be an effective representative if you have that enthusiasm and drive to make a difference. If you're not, you will struggle when people come to you and seek help.
We do need more reps to support members working for independent health and social care employers, and we need more reps to spread the word about the RCN. Some staff working outside the NHS may think they aren't eligible to be a member because they're not a registered nurse, but of course, this isn't true.
Words: Bethan Rees
Images: Steve Baker