When overseas nursing staff arrive in the UK, they might feel intimidated or overwhelmed, but there are several actions their colleagues can take to make them feel settled.
Three RCN members recall their experiences of arriving to a new country and share their top tips on how to make international colleagues feel welcome.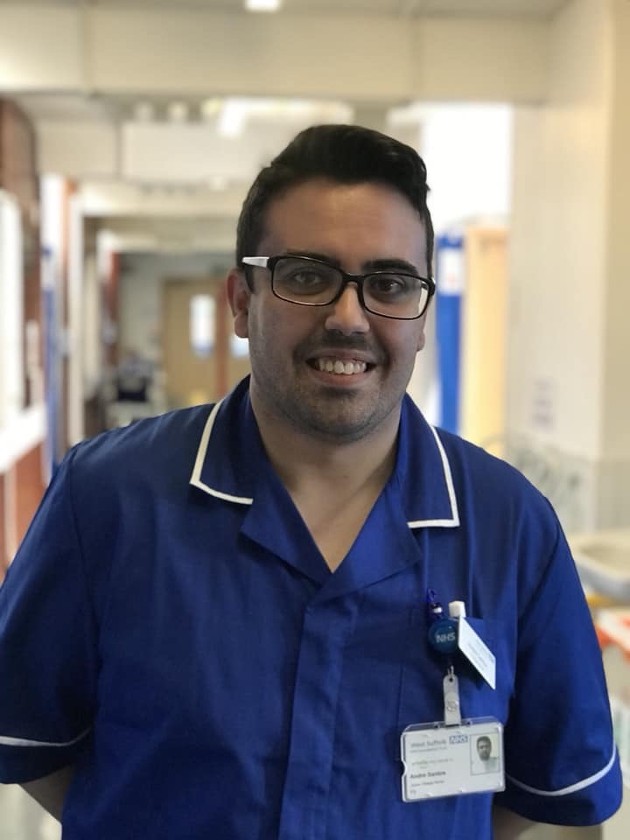 Above: André Dos Santos
Many nursing staff come to the UK for career progression, however, international colleagues often find it difficult to progress. It's important to remember that everyone who arrives in these roles is skilled and experienced.
For example, placing a nurse who has worked in an emergency department on a dementia ward will not necessarily make the most of that person's skillset and their progression may be much slower as a result. Placing them somewhere familiar will also help them feel valued.
Sometimes, when international nurses find their communities, they don't speak up as much and they keep things within that community. I encourage them to use the Freedom to Speak Up Guardian service, if necessary.
I am always present at the hospital inductions and provide a presentation about the RCN. I am from Portugal, and we have a strong community where I live, but we're seeing more nurses from the Philippines, Nigeria and Hong Kong.
I signpost people to resources, including the RCN website. I show compassion, listen to their problems, and do my best to understand their community.

With staff from the Philippines, I often hold inductions with Filipino snacks and take along a member who speaks Tagalog (a language spoken in the Philippines). These are little things that show an understanding of their culture. Making people feel valued is so important as is giving recognition to their skills and to their culture.
Andrés top tips:
talk openly – career progression is very important, make sure new staff know what pathways are available to them
provide resources – do this as soon as possible, even before new staff arrive
make people feel valued – we want staff to work to the best of their ability, to be ambitious, and feel free to make their voices heard.
André Dos Santos is a steward and learning rep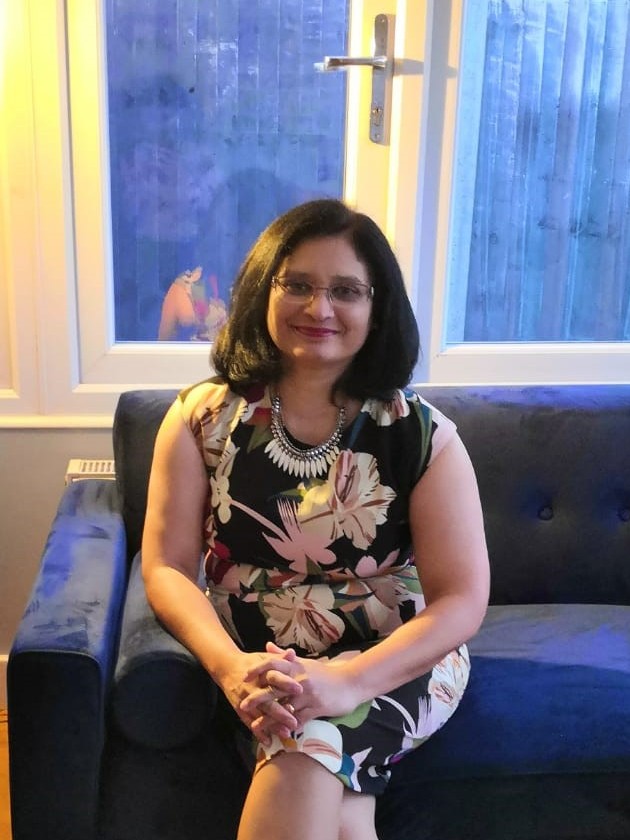 Above: Shiby Varughese
When I arrived from Dubai in 2006, feeling welcome in a new place made all the difference. As a rep, your responsibility is not just about supporting new overseas staff in the workplace, but in the community too.
Wherever you work, interpersonal relationships matter and the initial welcome is so important to establish those connections quickly. Every time you meet someone new, remember that a good impression can last a lifetime, and a bad one is hard to recover from.
When international nurses arrive, they'll be aware of the differences between their culture and UK culture. They may feel homesick and need someone who they can relate to.
To help people settle in, I've set up a buddy system to make sure people are paired with someone of a similar age to help them navigate a new place. Buddies need to be aware of language and accent barriers, and have patience.
Mental health is so important. People want to feel safe and secure, and this will allow them to open up. If people feel like they can't, then they suffer in silence.

Keeping channels of communication open with the new member of staff is essential. A lot of people arrive without their family, and that can take a toll, so ensure that you check in every once in a while, and keep them informed of any changes at the trust.
Overseas staff will have spent a lot of time and money getting here – you don't want them to arrive, feel unwelcome, and want to leave again. This is a retention issue as well.
Shiby's top tips:
make people feel welcome – including having someone to meet them at the airport and on their first day in the workplace. Help them find their feet show them where to get food from their home country
prioritise mental wellbeing – have a good pastoral support programme and signpost nursing staff to help available
be aware of people's faith – or other cultural practices and holidays, and make sure that they are recognised.
Shiby Varughese is an RCN learning rep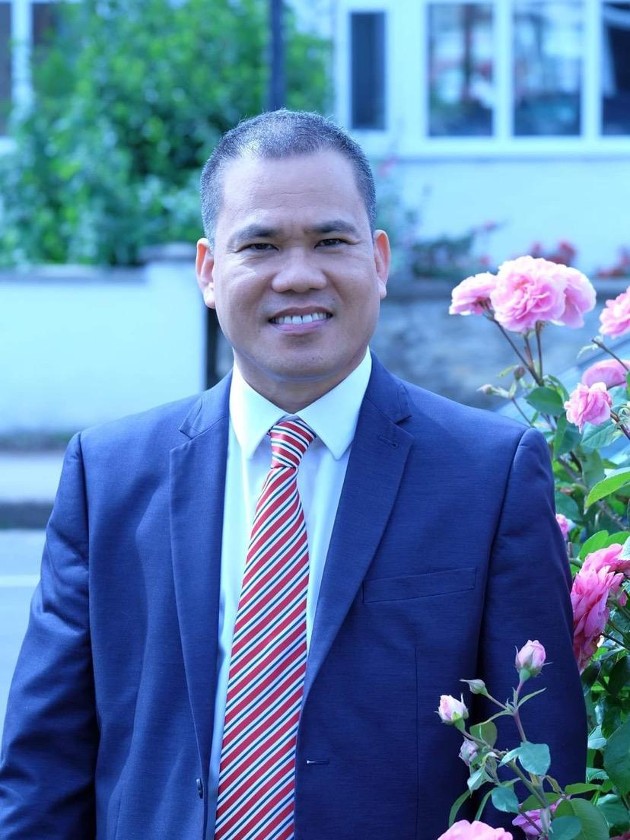 Above: Ariel Lanada
When I first arrived in the UK from the Philippines, I was quite depressed. Two months into my stay I told my manager that I wanted to go home and luckily, they convinced me not to – so I know first-hand how hard it can be to adjust to living in a new country.
As president of the Filipino Nurses Association, one of my main goals is to provide pastoral care and support to our overseas staff. When nursing staff arrive, we have an immediate meet-and-greet where we talk about culture shock and we also provide Filipino groceries as part of our welcome pack, which can really help with the initial feelings of homesickness.
I always introduce new nursing staff to the RCN and often I give examples of where stewards and other reps have helped Filipino nurses. Signposting them to international nursing associations can also help engage overseas nurses – social media is an excellent tool to help this. Think about what you can do to nurture the relationship between your trust and international organisations.
The six-month adaptation period is crucial for cultural and social integration. In this country, we have vacancies for tens of thousands of nurses – that's the reality – and we can't just produce them overnight. We rely heavily on international recruitment to meet demands on our services, and a vital part of this recruitment process is to make nursing staff want to stay in the UK.
Ariel's top tips:
culture shock – take immediate steps to talk about it and combat it
use networks – there are many international nursing organisations ready to support new staff
encourage integration – show people that the UK is somewhere they can build a career and a home.
Ariel Lanada is an RCN member