Use this guide to find information resources about cancer care including an overview of cancer care, diagnosis, treatment, survivorship. It includes details of books, reports and journal articles.
Key Resources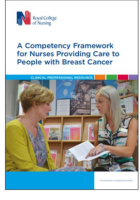 Royal College of Nursing (2019) A competency framework for nurses providing care to people with breast cancer. London: RCN.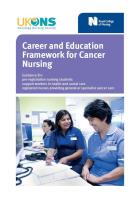 Royal College of Nursing and UK Oncology Nursing Society (2017) Career and education framework for cancer nursing: guidance for pre-registration nursing students, support workers in health and social care, registered nurses providing general or specialist cancer care. London: RCN.
Macmillan Cancer Support: Practical tools for healthcare professionals
Macmillan Cancer Support (2017) Thinking differently: Macmillan's vision for the future cancer workforce in England. London: Macmillan Cancer Support.
The Cochrane Library: Cancer
Systematic reviews from the Cochrane Library. Topics include Cancer
View page
NHS plans are all still current, updated editions have been delayed by Covid-19.
NHS Long Term Plan ambitions for cancer
National Cancer Transformation Board (2016) Achieving world class cancer outcomes: taking the strategy forward. London: NHS England.
Scottish Government (2016) Beating cancer: ambition and action. Edinburgh: Scottish Government.
Scottish Government (2020) Beating Cancer: Ambition and Action (2016) an update: achievements, new action, and testing change. Edinburgh: Scottish Government.
Wales Cancer Network (2016) Cancer delivery plan for Wales 2016-2020.
We would like to thank the RCN Cancer and Breast Care member community for their input into the development of this subject guide.
Books
Book subject searches
Journal articles
Use these links for details of journal articles on each topic.
Journals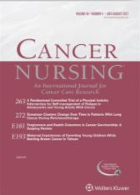 Journals of interest for cancer care. Use these links to see details of availability.
This subject guide relates to:

Sibylla Parkhill
Editor of this guide
RCN Library and Archive Service
Page last updated - 06/06/2022