Ophthalmic Nursing Services
Use this guide to find information resources about ophthalmic nursing services and caring for patients with eye disorders. It includes books, reports and journal articles.
Key Resources
We would like to thank the RCN Ophthalmic Nursing member community for their input into the development of this subject guide.
Books
Book subject searches
Journal articles
Journals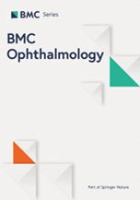 Journals of interest for ophthalmic nursing services. Use these links to see details of availability.
This subject guide relates to:

Janan Nuri
Editor of this guide
RCN Library and Archive Service
Upcoming events relating to this subject guide
12 Nov 2022

London

The RCN Ophthalmic Nursing Forum Conference will return live and in-person on Saturday 12 November 2022.
Page last updated - 06/06/2022