Sexual health covers a range of areas that includes contraception, sexually transmitted infections, HIV and termination of pregnancy. The role of nurses, midwives and health practitioners working across all areas of this specialty is to provide high quality care and treatment focusing on the individual needs of patients, safeguarding, behaviour change and prevention. Use this guide to find information resources about sexual health including books, reports and journal articles.
Books
Book subject searches
Journal articles
Use these links for details of journal articles on each topic.
Journals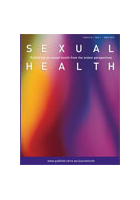 Journals of interest for sexual health. Use these links to see details of availability.
This subject guide relates to:

Howard Chae
Editor of this guide
RCN Library and Archive staff
Upcoming events relating to this subject guide
25 Nov 2022

London

We are pleased to announce the RCN and SOM joint Occupational Health Nursing Conference is back for the fifth year.
Page last updated - 06/06/2022