Books
Alexander I, Johnson-Mallard V, Kostas-Polston E et al. (2016) Women's health care in advanced practice nursing, New York: Springer Publishing Company.
Carcio H (2014) Advanced health assessment of women: clinical skills and procedures, New York: Springer.
Davidson M (2012) A nurse's guide to women's mental health, New York: Springer.
Garner J (2014) Women and healthy aging: living productively in spite of it all, London: Routledge.
Goldman M (2013) Women and health, London: Academic Press.
Guillebaud J and Macgregor A (editors) (2017) Contraception: your questions answered, Amsterdam: Elsevier.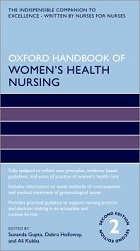 Gupta S (2009) Oxford handbook of women's health nursing, Oxford: Oxford University Press.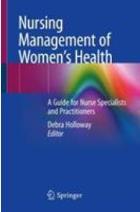 Holloway D (2019) Nursing management of women's health: a guide for nurse specialists and practitioners, London: Springer.
Keen A (2011) Women's cancers, Chichester, West Sussex: Wiley-Blackwell.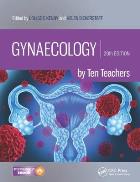 Kenny L and Bickerstaff H (editors) (2017) Gynaecology by ten teachers, Boca Raton, CRC Press.
Schuiling K and Likis F (2016) Women's gynecologic health, Burlington: Jones & Bartlett Learning.
Symonds I (2013) Essential obstetrics and gynaecology, Edinburgh: Churchill Livingstone.
Tharpe N, Farley C and Jordan R (2016) Clinical practice guidelines for midwifery and women's health, Burlington: Jones & Bartlett Learning.
Book subject searches
Use these links to see details of books the RCN libraries hold on each topic.